Litigation
Getting results in every phase of trial practice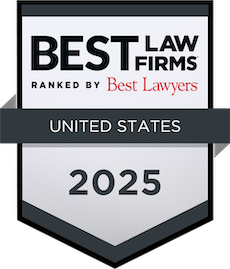 As the largest practice group at Jeffer Mangels Butler & Mitchell LLP the litigation department brings a business focus to litigation with attorneys who solve problems and win cases. We represent many small businesses and entrepreneurs as well as Fortune 500 companies as both defendants and plaintiffs. Unlike other firms, we do not take a pyramid approach to staffing a case - instead the partner you hire will assess your case, take depositions, attend hearings, represent you at trial and handle any necessary appeals.
We begin every representation with candid case assessment and, if applicable, pre-litigation advice, so that our clients always know where they stand. Because we are aggressive advocates in court, our effectiveness at trial practice often paves the way for opponents to seek settlement - which we pursue and structure to our clients' best advantage. JMBM's definition of winning is to achieve the best result for each client in the most efficient way possible - not with an army of lawyers, just one or two smart and experienced trial attorneys with the right plan for each case, whether in state or federal court.
JMBM is designated by U.S. News & World Report Best Law Firms®, as a Metropolitan Tier One firm in the areas of Intellectual Property Litigation (Los Angeles), Trusts & Estates Litigation (Los Angeles), Bankruptcy Litigation (San Francisco), and Patent Litigation (Orange County). Martindale-Hubbell has named JMBM as a Top-Ranked Law Firm based on the high percentage of our lawyers who have achieved its AV Preeminent® peer review rating. JMBM has also been named a Go-To Law Firm® for the top 500 companies in the United States in labor and employment litigation, as determined by American Lawyer Media's (ALM) annual survey of in-house counsel at FORTUNE 500® companies.
Unsurpassed technology and e-discovery capability
JMBM's unique Discovery Technology Group™ handles all aspects of litigation related to e-discovery, controlling costs by using the appropriate technology to reduce the volume of electronic information and streamlining the review process. We also advise clients on effective document and information retention strategies, including auditing existing policies and practices, creating data maps, implementing compliance programs and structuring appropriate legal hold guidelines. Our e-discovery team has years of experience with the nuts and bolts of conducting and complying with electronic discovery, producing and reviewing electronic evidence, teaming with forensic evidence consultants, and managing and using electronic evidence effectively during litigation. Whether the need is preserving relevant electronic evidence or using it effectively at trial, we have the technical sophistication and litigation skill to make e-discovery work to our clients' advantage.
Protecting IP assets
No matter what the court or forum, we protect our clients' intellectual assets from infringers, and assert competitive rights when other companies violate our clients' intellectual property. Our lawyers take IP cases to trial in courts around the country, as well as handle appeals before the Ninth and Federal Circuit Courts of Appeal. We aggressively pursue IP litigation at trial, whether the issue involves patent, trademark or copyright infringement, trade secret misappropriation, licensing agreements, or anti-piracy and counterfeiting actions.
We represent clients in disputes over complex technology in a wide variety of industries, including life sciences, pharmaceuticals, computer software and hardware, motor vehicles, satellites and the Internet. We have a deep team of attorneys who know and understand our clients' technology and business, which provides JMBM with a unique platform that enhances our ability to resolve cases in our clients' favor through trial or before.
High-profile entertainment cases
Our litigators have a proven track record representing clients in important and high-profile entertainment and media cases. We are skilled inside and outside the courtroom, and combine tenacious trial skills with the ability to resolve disputes without litigation or publicity. We serve our clients with a total commitment to excellence, and comprehensive skill at resolving disputes over contracts, copyrights, First Amendment issues, infringement, monetary issues, personal injury and torts, such as fraud.
Our experience in entertainment and media cases crosses a wide range of matters in film, music, publishing and television, as well as involving artist management and agency issues. We have litigated a variety of entertainment, media and intellectual property cases for plaintiffs and defendants involving copyright, defamation, publicity rights and trademark matters, in addition to disputes involving allegations of breaches of contract and fiduciary duties. Just as frequently, our work on the production end of the business involves resolving complex disputes over ownership and financing arrangements.
Hospitality industry strength
With one of the world's leading global hospitality practices, JMBM has handled the full range of litigation that clients in this industry face. That includes three primary areas of emphasis:
We have negotiated, re-negotiated, advised on, arbitrated and/or litigated many hundreds of management agreements for hospitality clients. Our lawyers understand the critical issues of the role of operators as agents and "fiduciaries," in terms of how performance standards, termination notices, indemnifications and other hotel-specific operating issues play out.
Our lawyers also effectively defend hospitality industry clients in labor and employment disputes involving everything from union organizing to wage and hour issues, to defense of employee administrative and litigation claims of sexual harassment and discrimination. Our litigation counseling in traditional labor matters emphasizes union prevention, collective bargaining for single as well as multi-employer bargaining units, neutrality agreements and defense of unfair labor practice charges before the NLRB. Since dispute avoidance can be as important as trial practice, we implement preventative management strategies, such as executive training, arbitration enforcement, and policies and procedures.
Hotel joint ventures are different than any others, particularly when the operator is a "partner." We regularly advise and litigate on these structures and related matters.
Class action defense leadership
JMBM has nearly three decades of experience defending clients named as parties to class actions, a history that helps us create both successful class action defense strategies and economies of scale for our clients.
Members of group have defended almost 300 class action cases, including consumer class actions, actions against financial institutions, retailers and automotive companies, and actions in which our clients have been accused of violating the labor and employment laws. We have particular skill at defending "unfair competition" class claims filed on behalf of the general public under California Business & Professions Code Section 17200.
Appellate skill plus trial understanding
JMBM's appellate lawyers are uniquely qualified for today's multi-jurisdiction mega-lawsuits because we combine appellate skill with significant trial experience and a focus on results. The members of our appellate team provide sound analysis and intelligent strategy, write superior briefs, and deliver precise and compelling oral arguments. We anticipate possible appellate challenges at the trial level, laying the foundation for legal arguments and preserving issues for review on appeal.
Because the skills that make a good appellate lawyer are frequently critical at the trial level, JMBM's appellate team has an active trial support practice. In trial courts and before arbitration panels, members of the group regularly brief and argue pre-trial and post-trial motions, and work closely with trial counsel (including those of other firms) to shape legal strategy and properly preserve the record for appeal. We think about appellate issues at the start of each case, ensuring identification of error or prejudice, laying the foundation for legal arguments and preserving issues for review on appeal.
Our appellate lawyers represent a wide range of industries, from pharmaceutical companies to trade associations, before state and federal appeals courts that include the U.S. and California Supreme Courts. We also represent third parties with significant interests in the outcome of pending appeals. Our appellate work runs the full gamut of disputes, from labor and intellectual property controversies to complex jurisdictional and state law pre-emption issues.
Navigating the California litigation maze
California law poses some of the toughest litigation challenges in the country, and clients depend JMBM litigators to defend their interests in court. For example, in disputes between employers over non-compete agreements involving trade secrets, the state's Unfair Competition Law (Section 17200) makes it especially difficult to enforce non-compete terms. We've handled litigation representing both employees' former and current employers, and we both secure and resist TROs and permanent injunctions to protect employer interests in either type of case.
JMBM also guides many business clients of all sizes through the minefield of Proposition 65, which regulates exposure or release of 750 listed substances (including many common chemicals) at businesses with 10 or more employees. We help clients negotiate settlements or defend against lawsuits, especially those brought under Prop 65's "bounty hunter" provision, in which private persons or organizations can sue alleged violators on behalf of the general public. Our lawyers understand the burden of proof necessary to demonstrate that an actionable exposure has not taken place - even if a listed substance is present.
Meeting specialized business sector needs
From the apparel industry to financial services, JMBM litigators have the expertise to resolve specialized disputes involving concerns unique to certain industries. Entertainment and hospitality are two of the primary industry segments on which our litigators focus, but we also excel at representing clients in these sectors.
Construction & Building Materials. Few California law firms surpass JMBM's representation of building materials and natural resources companies in litigation. Our clients include rock, sand and gravel quarry operations, aggregate mining companies and producers of cement and ready-mix concrete. We advise them on environmental, land use and contractual controversies.
Construction. Our litigators have represented lenders, owners, developers, general contractors, and tenants in a wide variety of construction disputes that involve major commercial projects (office buildings, shopping centers, hotel and resort properties) as well as multi family and single family residential developments.
Medical and Medical Devices. Health care providers, provider organizations, and industry suppliers can at any time face civil or criminal prosecution, government regulatory actions, reimbursement or self-referral compliance disputes. JMBM knows how to identify and resolve the problems that can result in lawsuits or regulatory actions. Our litigators handle contract disputes, patent infringement litigation, and regulatory enforcement actions involving concerns that range from medical device and biotechnology development to clinical trials.
Motor Vehicles. Vehicle manufacturers, distributors and finance affiliates rely on our help with dealer termination and franchising controversies, location disputes, bankruptcy issues and other finance-related claims.
Comprehensive commercial litigation experience
JMBM litigators have successfully handled complex matters involving multiple parties, multiple jurisdictions, substantial economic claims and challenging legal issues in such key areas of commercial controversy as these:
Antitrust. We defend actions brought under Sections 1 and 2 of the Sherman Act, Sections 3 and 7 of the Clayton Act, the Robinson-Patman Act, California's Cartwright Act, state antitrust and unfair competition laws, as well as RICO claims. We also defend allegations related to unfair competition, including exclusive dealing, predatory pricing, price fixing, denial of access, bid fixing, tying arrangements, and other conspiracies to restrain trade. In a merger or acquisition, we provide antitrust and other regulatory approvals to structuring of employee benefits in an acquired entity. Clients will benefit from our ability to ensure that you comply with all antitrust requirements and related fraud and abuse enforcement and regulation.
Bankruptcy. Our lawyers represent clients in all the points of contention that come before the bankruptcy courts. That includes representation of creditors, creditors' committees and trustees in fraudulent conveyance and preference litigation. We also handle federal and state court actions involving receivership, lien enforcement, replevin and collection of domestic and foreign judgments.
Commercial Contracts. When fraud and misrepresentation create contract problems, we identify the appropriate responses and remedies. Whether the issue is inaccurate disclosure of financial information, negotiation of terms in bad faith or infringement of intellectual property rights, we pursue the full range of remedies available - from resolution under the UCC to pursuit of tort claims through litigation.
Securities. We handle high-stakes securities litigation matters arising under federal and state securities laws in federal and state court as well as before arbitration panels. Such matters have included claims for alleged violations of the U.S. Securities Exchange Act of 1934, the Securities Act of 1933, the Private Securities Litigation Reform Act of 1995 and various state laws.
Employment. We have successfully defended and resolved all types of discrimination matters brought under state and federal employment laws. Often overlapping with discrimination issues are claims for wrongful termination, retaliatory treatment and whistle blowing. We understand the necessity in such cases to demonstrate that an employer's actions were proper, and despite the notoriety that is sometimes involved, we have had considerable success at showing that employer conduct was legitimate and handled properly.
Environmental. Whether you are a plaintiff or defendant in private cost-recovery litigation under CERCLA (the Comprehensive Environmental Response Compensation & Liability Act, or Superfund) and RCRA (the Resource Conservation and Recovery Act), we can represent your interests. We apply the same environmental litigation defense skills to defend companies, individual executives and managers against claims alleging violation of CERCLA and the Clean Air and Water Acts, as well as in toxic tort claims.
Land Use. Clients rely on our experience with local administration of land use regulations, including the interpretation and enforcement of zoning laws, as well as appeals before zoning boards and political authorities. For more complex controversies, JMBM has extensive trial and appellate experience in land use litigation. Our lawyers argued the high-profile permitting and takings case, Landgate, Inc. v. California Coastal Commission, before the California Supreme Court, and we have litigated many other land use disputes involving condemnation, takings, zoning and development restrictions.
Alternative dispute resolution insight
JMBM's trial lawyers represent clients in arbitration and mediation, and are effective advocates in presentations to arbitration neutrals and mediators. Our lawyers have appeared in proceedings of the American Arbitration Association and the International Chamber of Commerce. In addition to formal proceedings, we have also conducted mediations at every stage of litigation - before, during and after trial, and on appeal. Disputes in which we pursue ADR include medical malpractice, personal injury, environmental claims, commercial claims, construction disputes and securities claims, among many other controversies.
Successes
Jury returns defense verdict in favor of JMBM client TAT Capital Partners, Ltd.

For TAT Capital Partners: JMBM lawyer Matt Kenefick recently obtained a defense verdict in favor of JMBM clients TAT Capital Partners, Ltd. and Mark Putney. The Plaintiff, ZF Micro Solutions, Inc., claimed $77.5 million in damages for TAT's and Mr. Putney's alleged breaches of fiduciary duty. Following a month-long trial, the jury deliberated for 90 […]