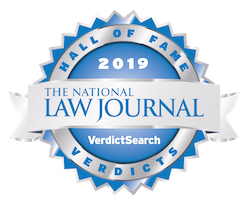 Stan Gibson is an experienced trial lawyer, who has focused on high-stakes cases involving complicated technology and mission-critical cases in the entertainment industry. He is the Chairman of JMBM's Patent Litigation Group, recognized by U.S. News & World Report / Best Law Firms® with a Metropolitan First-Tier ranking, and the publisher of the Patent Lawyer Blog. He is also included in the Best Lawyers in America® list. The media frequently calls upon Stan to explain the significance of court decisions, and he has been quoted by the Wall Street Journal, Financial Times, Forbes, Bloomberg BusinessWeek, New York Times, Los Angeles Times, Thompson Reuters, American Lawyer, National Law Journal, ABA Journal, Los Angeles Daily Journal and other publications.
Stan obtained a $16.7 million arbitration award after a six-month arbitration that involved the engineering and design of direct broadcast satellites and satellite launch vehicles.
Stan tried to a jury Intraspace v. Lockheed Martin/Loral in San Jose and obtained a $8.5 million verdict for our client. With an aptitude for technology and patents, Stan went on to handle complex cases involving technology in the fields of LCDs, semiconductors, computerized telescopes, automotive design, Internet search engines, exercise equipment and medical devices, among others.
Stan was one of the principal trial lawyers in Medtronic v. Michelson, in which his client Dr. Gary Michelson won $570 million after a multi-month jury trial in Memphis, Tennessee. The case was resolved as part of a $1.35 billion dollar acquisition of the Michelson patent portfolio, which the Los Angeles Times reported as the largest acquisition of patents in history.
"From the time I was seven years old, I knew I wanted to be a trial attorney. That's when I watched my father cross examine the plaintiff in a maritime trial. In law school, I took advantage of the third year practice rule to work on trials at the District Attorney's office, even spending my spring break on misdemeanor bench trials, with multiple trials each day. That experience allowed me to second chair trials as a junior associate at the firm and then first chair many trials as a partner."
Representative Experience
As lead counsel, won a six-week virtual jury trial in April 2022 for the owner of a Marin County shopping center, in a case alleging negligence, trespass, and nuisance, as well as seeking over $6 million in damages and millions more in attorney's fees. A neighboring landowner claimed that various dry cleaner tenants of the shopping center contaminated their property, and claimed the contamination was permanent; the client had already spent $3.2 million on remediation, resulting in the removal of most contaminants from the plaintiff's property, and committed to cleanup deadlines set by the regional water board. The jury rendered a unanimous verdict in the client's favor and found that the plaintiff had no damages.
In a suit on behalf of an 89-year old investor in a real estate venture, Stan completed a month-long jury trial in September-October 2021, suing for breach of contract and breach of fiduciary duty. The client bought an office building in Seattle in 2008; when the building was sold in 2019, the real estate syndicator took most of the money. The case settled during jury deliberations, after the jury asked whether they were supposed to add up all of verdicts as the total was over $65 million.
For client Northern Resources, Stan won a directed verdict in a fraudulent conveyance case during a bench trial. Northern Resources was sued in a fraudulent conveyance action over the purchase of a residential property that allegedly was transferred to Northern without equivalent value. During a bench trial, the court determined at the close of plaintiff's case that Northern had paid equivalent value for the property and that there was no fraudulent conveyance. Accordingly, the court granted a direct verdict motion in Northern Resources' favor.
After summary judgment entered against client, in which the district court awarded $1.8 billion in damages, took over case on appeal and convinced the Ninth Circuit to reverse the damage award. Aecom Energy and Constr. Inc. v. Morrison Knudsen Corp., 2021 WL 1117780 (9th Cir. 2021) Watch a video of the appeal here.
Lead counsel in a patent infringement case for client WCM Industries (watch video of Stan's opening statement) against IPS corporation. A favorable jury verdict found that IPS willfully infringed (watch video of Stan's closing argument) six patent claims across three of WCM's patents directed to bath waste and overflow assemblies, and that all six patent claims were valid. The district court trebled the damages awarded by the jury and issued a permanent injunction.
Lead counsel in a three-week jury trial for client Emulex Corporation against Marvell Semiconductor. Marvell failed to indemnify Emulex when a third-party, Broadcom, sued Emulex for patent infringement over a part Emulex purchased from Marvell, Emulex's supplier. Emulex successfully obtained a jury verdict of $4.7 million in damages, plus prejudgment interest.
Lead counsel in a patent infringement case against client Sealant Systems International ("SSI"). TEK Corporation filed a patent infringement action against SSI in the Southern District of New York. SSI filed its own action for declaratory judgment against TEK in the Northern District of California and successfully dismissed the New York action for lack of personal jurisdiction. SSI's sister company, Accessories Marketing, Inc. ("AMI"), also asserted a patent against TEK in the California action. On summary judgment, SSI invalidated TEK's patent based on prior art. AMI proceeded to trial on its patent and a jury awarded AMI damages based on a 7% royalty.
Lead trial counsel for Innolux in a patent infringement action filed by Eidos, alleging infringement of a single manufacturing process for LCD modules.
After summary judgment of unclean hands entered against client, Metal Jeans, took over case on appeal and succeeded in obtaining reversal of summary judgment by Ninth Circuit. Metal Jeans v. Metal Sport, 987 F.3d 1242 (9th Cir. 2021) Watch a video of the appeal here.
Lead trial counsel for Innolux in patent case filed by Semiconductor Energy Laboratories ("SEL") alleging infringement of six patents pertaining to fabrication of LCD Modules used in flat screen TVs and computer monitors, among others. Innolux filed seven petitions for Inter Partes Review ("IPR") in the United States Patent and Trademark Office ("PTO"). At the request of Innolux, the district court stayed the case pending the completion of the IPRs. The PTO accepted all seven of the IPRs, and the case later settled.
Lead trial counsel for Aramid Entertainment in a breach of contract, intentional interference, fraud and fraudulent transfer case against Fortress Investments and Relativity Media over the orchestrated and improper termination of a Sony Pictures film slate financing structure.
Lead trial counsel on behalf of Key Brand Entertainment Inc. in a matter against Live Nation involving the £90 million sale of theatres in the United Kingdom (case settled) and in an arbitration over the sale of certain theatres in Toronto, Canada.
Lead trial counsel in numerous patent cases around the country, including a case against Boston Scientific over angioplasty catheters that settled favorably the day before jury selection.
Represented the inventor of revolutionary medical devices, instruments and methods for spinal fusion surgery, in a three-month breach of contract and patent infringement trial, resulting in a total verdict valued at approximately $570 million, including $400 million in punitive damages.
Lead trial counsel on behalf of defendant Diskeeper Corporation in a patent infringement action brought by Uniloc. Uniloc dismissed the case with prejudice with no payment by Diskeeper.
Lead trial counsel in a jury trial against one of the largest aerospace companies in the United States; after a five week trial, the jury awarded $8.5 million in favor of Stan's client.
Successfully represented an aerospace company in an arbitration in which the arbitrators awarded the client $17 million in damages.
Represented the leading designer of Hawaiian jewelry in a copyright and trade dress infringement claim against a rival jewelry company. After a bench trial, the Court awarded the client $2.3 million in disgorgement (representing all of the defendants' gross sales) on the trade dress claim and approximately $700,000 in attorneys' fees finding that the case was exceptional. The Ninth Circuit affirmed the award in its entirety.
Represented the manufacturer of telescopes involving software technology patents for the operation of telescopes; defeated preliminary injunction and obtained summary judgment in favor of client who was a defendant in patent infringement case brought by main competitor.
Successfully represented the owner of a major league baseball team in a Title VII discrimination case, in which the jury returned a defense verdict and the District Court awarded attorneys' fees and costs against the plaintiff.
For a list of Stan's representative patent and technology cases, click here.
Education
J.D., Duke University School of Law, 1991
M.A., Duke University, 1991
B.A., University of California, Berkeley, 1988
Bar Admissions State Bar of California
U.S. Court of Appeals, Ninth Circuit, 1994
U.S. Court of Appeals, Federal Circuit, 2004
Eastern District of Texas, 2013

Awards & Recognition
Recognized as one of The Best Lawyers in America® for 2021-2024
Included in the 2022 "Top Verdicts" list in the Los Angeles Daily Journal
Winner, Most Innovative Use of Technology During a Trial, Law Technology News, 2005
Executive Editor, Duke Law Journal
Law Clerk, 1991-1992, Honorable Deanell Reece Tacha, Circuit Judge, U.S. Court of Appeals for the Tenth Circuit
Videos
Highlights from Stan Gibson's opening statements in a patent infringement case for client WCM Industries, against IPS corporation. Stan served as lead counsel.
Highlights from Stan Gibson's closing arguments in a patent infringement case for client WCM Industries, against IPS corporation. Stan served as lead counsel.