Creditors' Rights
Breadth and depth that delivers solutions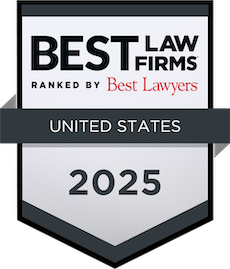 The Firm's Creditors' Rights Group is distinguished by its breadth of experience in a practice that encompasses a wide range of specialties. Current clients range from several of the world's largest financial institutions to new community banks, as well as every type of new business entity.
JMBM's attorneys understand the business of banking. The Firm's attorneys have far-reaching experience in representing banks, trust companies, savings institutions, asset-based lenders, factors, commercial finance lenders, conduit lenders, consumer finance companies, mortgage bankers, credit card servicers, leasing companies, public accounting firms, special servicers and other financial service providers. The Group's attorneys document, restructure and enforce hundreds of millions of dollars of commercial and real estate loans each year.
JMBM's Creditors' Rights Group attorneys have great expertise in commercial and real estate lending, both secured and unsecured. In addition to structuring and documenting all elements of financial transactions, the Firm frequently handles workouts, restructurings, assignments for the benefit of creditors, bankruptcy cases and state and federal court lawsuits, often involving receiverships, injunctions, repossession of collateral and attachments. Our Bankruptcy Group is recognized by U.S. News & World Report / Best Law Firms® with a Metropolitan First-Tier Ranking (San Francisco) for Bankruptcy Litigation, Bankruptcy and Creditor Rights/Insolvency and Reorganization Law. The Firm defends lender liability cases, is expert in agribusiness transactions, understands the business of leasing and feels at home in complex securitized or syndicated credits.
Prosecution and defense of complex federal and state court litigation and appeals relating to loan enforcement, commercial law, lender liability claims, fraudulent business schemes and fraudulent transfers
Restructuring and workouts of troubled loans, both secured and unsecured
Problem solving in one-action and security-first rules and anti-deficiency statutes
Problem solving with respect to personal property liens and collateral, including Article 8 and Revised Article 9 of the UCC and agricultural liens
Judicial and non-judicial foreclosures
Major workouts and Chapter 11 reorganizations including income-producing properties such as hotels, commercial or industrial centers, office buildings, apartment complexes, technology and agribusiness
Protecting cash collateral
Obtaining relief from stay
Obtaining receivers to enforce rights of secured creditors
Defense of preference and fraudulent transfer avoidance actions
Negotiating and consummating the acquisition of assets from bankruptcy estates
Structuring settlements to minimize the impact of a subsequent bankruptcy filing
Preparing and defending objections to proofs of claim
Creditors' plans in bankruptcy
Creditors' committee representation
Reclamation claims