White Collar Defense & Investigations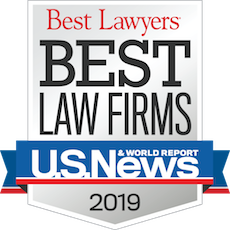 JMBM's White Collar Defense & Investigations Group is keenly focused on our clients' business objectives and is committed to minimizing the disruption, anxiety, and intense public scrutiny that can arise from criminal and civil litigation. The White Collar Defense & Investigations Group is a leader in the representation of corporations, boards of directors, management, and individuals in connection with a broad range of government investigations, enforcement actions, remediation and compliance, administrative proceedings, internal investigations and white collar criminal investigations and prosecutions.
JMBM's White Collar Defense & Investigations Group is recognized as a Metropolitan Tier 1 practice in Los Angeles by U.S. News & World Report Best Law Firms®.
Practice Areas
Accounting fraud
Money Laundering and Bank Secrecy Act
Foreign Corrupt Practices Act/UK Bribery Act
Antitrust and price fixing violations
Bribery and official corruption allegations
Cyber and e-commerce crimes
Consumer crimes
Economic espionage (trade secret misappropriation, employee theft, and unfair competition)
Environmental violations and regulatory compliance
False Claims Act
Qui tam complaints
Financial institution fraud
California's Transparency In Supply Chains Act
Forfeiture (civil and criminal)
Government procurement fraud
Health care fraud and abuse
Anti-Kickback Statute and the Stark Law
Campaign finance offenses
Insurance fraud
Mail and wire fraud
RICO
Securities fraud, stock market manipulation, and insider trading
Tax offenses
Our attorneys have significant experience in representing clients in matters relating to the Foreign Corrupt Practices Act (FCPA) and related laws such as the UK Bribery Act. Because these matters generally involve multiple international locations and regulators, we have developed strong working relationships with local counsel around the world who provide the local knowledge and relationships necessary for effective representation. Countries where we have recently handled FCPA and other investigations include: China (Shanghai, Guangzhou, Macao, and Hong Kong), India (Delhi, Mumbai, and Bengaluru), South Africa, the United Kingdom, the Republic of Korea, Mexico, Costa Rica, Russia, Singapore, the Middle East, and the Philippines.
Legal Services
The White Collar Defense & Investigations Group provides a wide variety of services, including:
All aspects of pre-indictment representation, including grand jury investigations
Corporate internal investigations
Compliance reviews (including policies/procedures and training)
Media crisis management
Representation in federal and state criminal and civil trials
Regulatory and administrative defense
Parallel proceedings
Criminal appeals
Monitorships/receiverships
We are experienced in representing our clients in Grand Jury, SEC, FINRA, NYSE, NFA, CFTC, AAA, JAMS, ADR Services, Special Master, MTA, Special Committee, and state and federal judicial proceedings and trials.
Public Relations Management
The JMBM White Collar Defense & Investigations Group draws on the experience of some of the country's finest attorneys, including seasoned trial lawyers with expertise in dissuading the government from filing criminal charges or initiating other enforcement actions. Because our team includes former federal prosecutors with significant trial and appellate experience as well as a former President of the Los Angeles Board of Police Commissioners (LAPD), our clients have the benefit of knowledge gained from careers spent working both sides of corporate investigations. In cases without reasonable dispute resolution, our Group's accomplished criminal and civil trial counsel zealously defend their clients.