Bankruptcy
Results that maximize benefits and minimize losses
JMBM BANKRUPTCY, INSOLVENCY AND RESTRUCTURING GROUP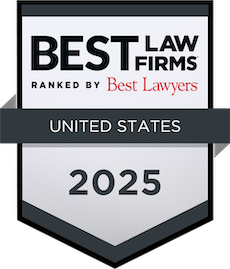 JMBM's Bankruptcy Group enjoys a solid national reputation in insolvency and bankruptcy practice, whether representing debtors, creditors, trustees, creditors' committees or investors. The Group is recognized by U.S. News & World Report / Best Law Firms® with a Metropolitan First-Tier Ranking (San Francisco) for Bankruptcy Litigation, Bankruptcy and Creditor Rights/Insolvency and Reorganization Law. The JMBM Bankruptcy Group prides itself in fashioning innovative, yet practical, solutions to troubled credits and businesses, before and after bankruptcy is filed. In complex Chapter 11 cases, the JMBM Bankruptcy Group represents debtors, trustees and committees, helps investors to acquire valuable assets out of bankruptcy and crafts creative remedies for creditors. The JMBM Bankruptcy Group knows how to get to the bottom of cases involving financial fraud, such as money laundering, Ponzi schemes, and fraud on partners and creditors.
Full spectrum of bankruptcy, insolvency and restructuring legal services
The JMBM Bankruptcy Group is distinguished by its broad-based experience in bankruptcy and insolvency law. Our bankruptcy attorneys are well known to the courts, counsel and experts in this tightly woven legal community. Whether a deal is in the process of being put together or is in danger of falling apart, JMBM's insolvency team is ready at a moment's notice.
Businesses, investors and lenders rely on JMBM's unmatched expertise for practical results and solutions to bankruptcy and insolvency problems. JMBM's clients include financially troubled businesses, secured and unsecured creditors, financial institutions, special servicers, lessors and lessees, trustees and creditors' committees on a variety of prebankruptcy workouts and complex bankruptcy reorganizations and liquidations. JMBM also helps investors structure acquisitions to minimize potential bankruptcy and fraudulent transfer problems after the deal closes.
The JMBM Bankruptcy Group regularly handles out-of-court debt and equity restructuring, complex workouts, assignments for the benefit of creditors, receiverships and foreclosures representing debtors, creditors, committees, assignees, receivers and investors. JMBM bankruptcy lawyers are equally at home in bankruptcy courts, Federal and state courts, arbitrations, mediations and judicial references.
Pre-petition planning
The JMBM Bankruptcy Group places a special emphasis on prebankruptcy planning and strategy. JMBM bankruptcy lawyers apply a wealth of experience in credit matters to help businesses and lenders reach agreements to avoid costly and often unnecessary litigation, foreclosure or bankruptcy.
Out-of-court workouts: Restructuring real estate loans, commercial loans and investments
Often, borrowers, guarantors and creditors are best served by reaching out-of-court agreements. JMBM bankruptcy lawyers know how to negotiate from strength to reach deals that make sense and avoid litigation. JMBM has negotiated and prepared countless Restructured Credit Agreements and Forbearance Agreements. It takes special skills to match a troubled borrower's limited ability to make payments with a lender's need to restructure a credit that will pass muster with bank regulators and credit administrators. Care must be taken to minimize the impact of a possible bankruptcy case and to maximize the benefits that can be achieved in bankruptcy. JMBM lawyers have worked with Chief Credit Officers, Special Assets Departments and asset managers from most major banks and regional banks, and are proud to count numerous independent banks, community banks, private lenders, and special services as our valued clients.
Restructuring distressed real estate loans
JMBM has a long history of successful results for clients faced with distressed real estate loans. The JMBM team knows how to move quickly to preserve assets, create a winning strategy and resolve problems, whether by negotiation, forbearance, litigation, receivership, bankruptcy or foreclosure.
Maximizing relief in bankruptcy court
Knowing the ropes is critical to getting a good result that achieves the client's goals. JMBM knows how to get plans of reorganization confirmed and how to negotiate for proper treatment in Chapter 11 plans of reorganization. The JMBM Bankruptcy Group has extensive experience in representing clients in Bankruptcy Court:
Buying and Selling Assets in Bankruptcy Court
Intellectual property sales and licenses
Executory contracts
Evaluating the bankruptcy implications of business and real estate transactions
Leases in bankruptcy
Relief from the automatic stay
Negotiating, preparing and confirming Plans of Reorganization
Negotiating, preparing and confirming creditor's plans in Chapter 11 cases
Cash collateral, stipulations, motions and orders for debtors and creditors
Debtor-in-possession financing for debtors and creditors
Preference actions
Fraudulent transfer actions
Proofs of claim
Objections to claims
Trustees
Creditors' committees
Estate administrators
Arbitration and Mediation Services
Not many practitioners realize that Bankruptcy Rule 9019(c) allows contested matters to be resolved by arbitration if the parties agree. We believe this provision is vastly underutilized, but can provide a more efficient resolution process than the courts. Valuation disputes in particular lend themselves to resolution through mediation or by quick and decisive arbitration before an experienced bankruptcy lawyer. Some of JMBM's veteran bankruptcy attorneys have experience as arbitrators and mediators for resolving complex bankruptcy and commercial disputes.
Buying and Selling Assets in Bankruptcy
The JMBM Bankruptcy Group has bought and sold billions of dollars' worth of real and personal property assets for our clients. We help clients to structure sales to maximize value. JMBM lawyers have sold real estate and personal property in bankruptcy sales, receiver's sales, sales by assignees for the benefit of creditors, UCC sales, foreclosure sales and auction sales. Choosing the right sale procedure often makes the difference between paying off a loan in full and leaving money on the table. Choosing counsel who understand how sales are conducted in Bankruptcy Court is essential to a successful acquisition.
Intellectual property in bankruptcy
JMBM helps investors, licensees, lenders and debtors protect, sell and acquire valuable and essential IP interests.
Financial fraud, money laundering and embezzlement
JMBM's Bankruptcy Group knows how to get to the bottom of cases involving fraud against lenders and partners, money laundering, Ponzi schemes and embezzlement and other matters that require detailed forensic investigation and analysis. Clients count on the JMBM Bankruptcy Group to plan and conduct forensic investigations and examinations to uncover complex schemes of fraud and diversion of funds, whether in sensitive negotiations, Bankruptcy Court, Federal Court or state courts.
Preferences and fraudulent transfer actions
JMBM guides clients through these difficult to understand issues. JMBM Bankruptcy lawyers know how to properly structure deals so that clients are not exposed to liability for avoidable preferences and fraudulent transfers. And when faced with transactions that have already been consummated, JMBM Bankruptcy lawyers know when and how to fight and when and how to settle.
Relief from automatic stay
Stay relief may make or break a bankruptcy case for debtors and creditors alike. JMBM has fought and won tough battles for clients in this fast-paced arena. JMBM successfully tried some of the first large single asset real estate stay relief battles, following the expansion of SARE to large real estate loans. Whether the stay relief battle is a major trial, with expert witnesses and hundreds of exhibits, or a simple process that needs to be professionally managed and completed, the JMBM Bankruptcy Group has the knowledge and experience to get the job done for clients.
Judicial foreclosure sales
Judicial foreclosure sales in California are rare, but JMBM lawyers have handled numerous judicial foreclosures. We know when to advise a client to pursue judicial foreclosure, how to obtain a judgment allowing judicial foreclosure, how to conduct the sale and how to obtain a deficiency judgment and collect it.