Family Office
Responsiveness that translates into results for high-net-worth clients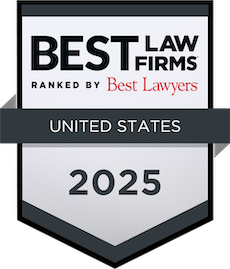 In the specialized world of law, JMBM's family office practice is unique. We offer a comprehensive, highly responsive and holistic approach to serving family offices, whether they are comprised of one or 150 employees. In general, family offices are entities run by and for individuals and families having a net worth in excess of $200 million, although our structure allows us to be effective for clients of any net worth. In fact, the only criterion is that the client would be well-served by a lawyer in a law firm.
Our firm can handle any matter of concern to high-net-worth persons anywhere in the world. We serve as outside general counsel, directly handling a wide variety of projects and supervising the work of others—lawyers in other firms and non-lawyers alike—to provide our clients with a seamless result. As important as our technical capabilities are, the responsiveness that we promise is central to all our family office lawyers.
Our goal is to efficiently, economically and expeditiously accomplish whatever our clients need—whether the project requires a single, well-placed phone call or a comprehensive suite of professional services. As general counsel to family office clients, our lawyers always are accessible and able to handle small and major matters with equal ease and attention. You can rely on a JMBM family office lawyer to identify and ameliorate risk—especially those risks which relate to those issues that involve "what you don't know you don't know." We always are within reach and respond whenever and however you need.
Forming family offices
Some of our family office clients are long established. Others need our help with threshold questions on family office formation, such as choosing the type of entity and ownership—a corporation, a limited liability company (LLC) or partnership (LLP), or other options—and determining which services should be handled by the family office and which should be outsourced. When the family office plans to manage funds or real estate involving others, or otherwise engage in activities which require licensure, we also obtain for them all governmentally-required licenses to provide those desired services (investment adviser, securities broker-dealer, insurance agent, real estate broker or mortgage lender licenses) and advise them on the best practices for complying with state and federal laws and regulations.
Managing personal wealth
Although we are not money managers, we help clients protect and build upon their accumulated wealth through effective tax, investment and personal planning strategies. We advise family office clients on establishing and investing in hedge funds, private equity, tenancy-in-common and other private-investment vehicles, often in conjunction with other family offices and outside investors. (While we do not suggest investments to our clients, we work with clients who are considering them and then review and negotiate the proposed documentation.) Our guidance on other important investment issues includes assistance in negotiating with investment advisors and helping families decide how best to transfer some wealth to their children when they are ready to handle their own assets.
Our lawyers also develop personalized estate planning solutions that are carried out as each client intends—maximizing financial benefits yet minimizing taxes and fulfilling all fiduciary responsibilities while accomplishing the client's goals. We help clients achieve personal and business objectives through management and tax strategies that include handling the necessary issues of control and succession with tact and sensitivity when these considerations span several generations or are made more complex by divorce and remarriage.
Dozens of our estates, trusts and tax planning clients each have a net worth of over $1 billion, and we often advise leading figures from the worlds of entertainment, sports, politics and business. Every client can rely upon our absolute personal commitment to confidentiality, and as a result, much of our new work comes from personal recommendations by current clients.
Handling the needs of family-owned business
Every family-owned business needs the right legal and organizational structure. We ensure that your business entities are properly selected from the full range of options: sole proprietorships, partnerships, limited liability companies, S corporations, C corporations, holding companies and even publicly-traded companies under family control.
In recommending any entity form, we emphasize flexible operating systems that allow for future change and growth. Our practical knowledge of financing means that we know how the form of the entity affects future capital raising, operations and even disposition (whether by sale, initial public offering or otherwise). We also work effectively with accountants and tax advisers for maximum tax efficiency and wealth preservation.
Every family business owner ultimately faces the same decision—whether to keep the entity's ownership and operation in the family, sell all or part of it to outsiders or liquidate the business. JMBM is skilled at all aspects of business succession planning. We help you achieve personal and business objectives through management and tax strategies, and help you place the family members you choose in officer and director positions. When it's not possible or desirable for the business to continue in your family, we can create buy-sell agreements—transferring assets to other owners in ways that meet your tax management, succession planning and estate planning goals. And if dissolution of the business is the most practical choice, our lawyers craft legal and valuation strategies that combine tax-efficient asset liquidation or transfer in a cash-out or merger.
Providing sophisticated advice regarding family assets
Providing counsel on sophisticated real estate issues is central to our family office practice. We frequently advise clients on the purchase and sale of personal and vacation residences, as well as on substantial business property transactions. For example, during a recent two-year period, working for one family-owned company, JMBM partners negotiated the sales of $150 million in assets spanning twenty states. Our Firm's relationship with more than 200 financial institutions around the world assures that any real estate transaction is done with adequate and appropriate financing. (We are one of the few firms to have represented innumerable financial institutions and their regulators, so we really understand the intricacies of financial matters.)
The asset-related work that we do for family office clients encompasses the unique aspirational purchases of wealthy individuals. We advise on purchase, sale, leasing, timeshare, maintenance and taxation concerns involving watercraft, aircraft, rare motor vehicles and fine art. In one instance, we assisted with the purchase of a rare Bugatti Veyron exotic car.
Ensuring that complex concerns are addressed
High net worth clients often need special counsel to address interrelated financial, personal and public objectives. JMBM's family office lawyers are well qualified to address such needs, involving these typically complex concerns.
Trusts and foundations. We help private foundations and charitable trusts meet all Tax Code requirements for tax-exempt status in their operation, gifts and deductions as well as address concerns regarding compensation of trustees. We also prepare specialized trusts to combine estate planning and philanthropic objectives, including endowments at various charitable organizations. When combined with mechanisms such as grantor retained annuity trusts (GRATs), our clients can achieve philanthropic objectives while ensuring appropriate transfer of wealth to their heirs

Dispute resolution. We act for family offices that are plaintiffs and defendants in personal and business litigation, including partnership disputes, tax and real estate controversies, contractual disagreements and intellectual property litigation. Our firm has special capabilities in entertainment-related controversies over royalties, contracts, commissions and licensing. When necessary, we can advise on creditors' and debtors' rights concerns

Campaign finance. We advise clients on the dollar limits and special considerations involved in their donations and contributions to candidates and Political Action Committees (PACs), including guidance on permitted donor issues
The mission of our Family Office Group is to provide comprehensive legal services to each client, within the framework of the client's business and personal life. Combining decades of experience in representing family offices while providing exemplary personal service, our Family Office Group has achieved unparalleled success with clients from many parts of the world.
Successes
Getting Results - A genuine masterpiece

We recently negotiated the multi-million dollar sale of several famous French paintings, with special emphasis on assuring the buyer that the artwork had never been stolen during the centuries since it was created. It was particularly important to ensure that the works had not been part of the Nazi artwork looting during World War II. […]

Getting Results – Defining full-service

JMBM partner and Family Office Group founder and chairman Timothy Lappen was selected for inclusion in Worth Magazine's list of "Top 100 Attorneys in the United States" for his decades of distinguished service as the trusted business and personal advisor to individuals of high net worth. JMBM partner Gordon Schaller was named to the Worth […]