Patent Litigation Group
Delivering results through aggressive and experienced advocacy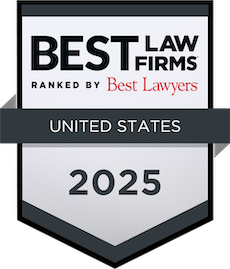 JMBM's Patent Litigation Group is a team of experienced patent litigators. Whether pursuing patent violations or defending infringement claims, you need attorneys that provide successful results — and the patent litigators at Jeffer Mangels Butler & Mitchell LLP know how to deliver. We represent inventors and entrepreneurs, universities, family-owned businesses, middle-market companies, startups and the FORTUNE 500 in patent litigation. Our approach is aggressive and efficient, and we have an impressive record of wins. Our patent litigators have tried infringement cases in jurisdictions nationwide (see below for a representative list of venues).
In addition to representing our clients in litigation, we represent them before the United States Patent and Trademark Office (USPTO) in various proceedings including post grant review (PGR), covered business method patents (prior to its statutory expiration in September 2020), and inter partes review (IPR) as well as ex-parte re-examination and supplemental examination proceedings.
We also provide related services such as freedom-to-operate opinions, non-infringement and invalidity opinions, reexamination requests, and IP due diligence. Our intellectual property lawyers offer a full range of IP counseling and litigation including trademark, copyright, trade dress, trade secret, e-commerce and related issues. Our tax lawyers are familiar with the tax consequences triggered by patent transfers and help our clients structure patent transfers in the most tax-efficient manner possible.
Patent and Technology Cases
Selected Patent Litigation Experience
Understanding the Intersection of Law and Technology
Our patent litigators are comfortable with both complex legal issues and complex technologies. Many of us have backgrounds in engineering and the sciences, working experience in technical disciplines outside the law, and undergraduate or advanced degrees in scientific fields. This technical proficiency, combined with our litigation expertise and trial experience, helps us effectively communicate complex issues and technologies to courts and juries. It also enhances our ability to effectively protect and enforce our clients' patents.
Recognized Expertise
Our clients choose us because we win, and our peers recognize for us for our expertise. Our patent litigators have been designated as Best Lawyers in America™ and Southern California Super Lawyers™, and have been included on lists of the "30 Top Intellectual Property Attorneys in California" and "Top 75 Intellectual Property Litigators" in the Daily Journal, and the "Top 100 Attorneys in Los Angeles" and "Who's Who in LA Law: Angelenos to Know in Intellectual Property Law" by the Los Angeles Business Journal. As a resource to entrepreneurs, companies and universities that own patents, we analyze the latest developments in patent litigation on our Patent Law Blog. The media frequently calls on us to explain the significance of court decisions, and our patent litigators have been quoted by the Wall Street Journal, Financial Times, Forbes, Bloomberg BusinessWeek, New York Times, Los Angeles Times, Thompson Reuters, American Lawyer, National Law Journal, ABA Journal, Los Angeles Daily Journal and other publications.
The JMBM Difference
Most patent cases don't require an army of lawyers. JMBM defines winning as achieving the best result for each client in the most efficient way possible. One or two partners who are experienced patent litigators run each case — with the right plan and a willingness to go to trial — and are very effective and efficient. For us, efficiency means your matter is handled directly by the experienced partners you hire, and that those lawyers are personally involved in all phases of litigation: discovery, brief writing, deposition preparation, taking and defending depositions, trial preparation and trial.
Industries and Products Represented
JMBM attorneys have experience litigating patents in a variety of industries covering a wide range of goods and services, including:
Aircraft avionics
Antibodies
Automotive
Beauty care
Bicycles
Biotechnology
Bluetooth devices
Chemical processes
Computer animation
Computer hardware
Computer software
Computer-related business methods
Consumer products
Dietary and nutritional supplements
E-commerce systems
Education analytics
Electroluminescent phosphors
Exercise machines
Fishing gear
Food products and processes
Golf clubs
Inflatables
Insecticides
Internal combustion engines
Internet navigation systems
Jewelry
Liquid Crystal Displays
Manufacturing processes
Medical devices
Networking devices
Office products
Packaging
Percussive massage devices
Pharmaceuticals
Polymers
Pressure sensors
Product formation
Screen technology for sports stadiums
Telescopes
Toys and games
Expertise in Most Popular "Patent" Courts
Our experience litigating patent claims across the country includes popular patent forums such as the Eastern District of Texas, the Western District of Texas, the Northern District of California, the Central District of California and appeals to the U.S. Court of Appeals for the Federal Circuit. We have litigated patent cases in numerous district courts throughout the U.S., including:
District of Arizona
Central District of California
Eastern District of California
Northern District of California
Southern District of California
District of South Carolina
Eastern District of Colorado
District of North Dakota
District of Delaware
Middle District of Florida
Northern District of Florida
Northern District of Illinois
District of Massachusetts
District of New Jersey
Southern District of New York
Eastern District of New York
Northern District of Ohio
Western District of Tennessee
Eastern District of Texas
Western District of Texas
Northern District of Texas
District of Utah
Eastern District of Virginia
Western District of Washington
Western District of Wisconsin
Our Commitment to Client Service
We care about our clients, responding to their inquiries quickly and communicating with them frequently. We work with clients to manage the litigation budget appropriately, alerting them to potential "budget breakers," seeking authorization before undertaking costly tasks, and providing clear and timely billing. Most importantly, we respond to clients' expectations for achieving their goals.
Successes
Selected Patent Litigation Experience

JMBM's Patent Litigation Group is a team of experienced patent litigators. Whether pursuing patent violations or defending infringement claims, you need attorneys that provide successful results — and the patent litigators at Jeffer Mangels Butler & Mitchell LLP know how to deliver. We represent inventors and entrepreneurs, family-owned businesses, middle-market companies and the FORTUNE 500 […]