Commitment to Community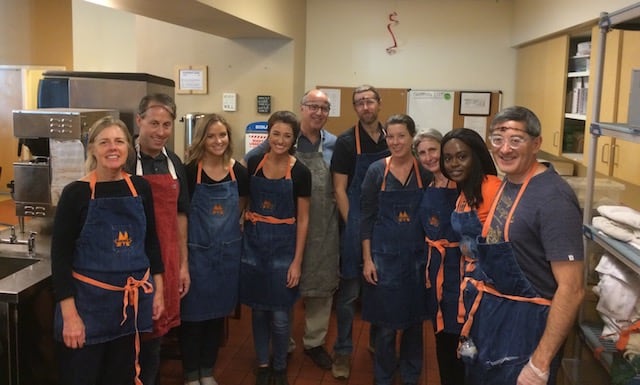 JMBM SUPPORTS THE DOWNTOWN WOMEN'S CENTER IN LOS ANGELES
For the last 12 years, JMBM has gathered clothing and other household goods for donation to the Downtown Women's Center, an organization that provides permanent supportive housing and community services for homeless women in Downtown Los Angeles. Clothing and other items are used by the Center to support their clients and to create "Welcome Home" kits of essentials for women as they transition into housing.
In 2017, several attorneys spent an afternoon cooking lunch for residents of the Center, as part of an event sponsored by the Firm's Women Lawyers.
---
2017 JUSTICE JOG: JMBM WINS "FASTEST LAW FIRM" FOR FOURTH CONSECUTIVE YEAR
For the fourth consecutive year, Team JMBM has been recognized as the "Fastest Law Firm Team" at the annual Justice Jog, held in Century City.
The 2017 Justice Jog included over 1,000 participants, volunteers and exhibitors, who raised funds and awareness through the Greater Los Angeles Association of Legal Administrators (GLA ALA) for Court Appointed Special Advocates for Children (CASA) of Los Angeles. CASA is a nonprofit organization with the mission to mobilize community volunteers to advocate for abused and neglected children in the foster care system.
JMBM's CFO, Terri Wind, is one of the co-founders of the annual event, has been on the organizing committee for 10 years, and this year served as Chair of the 10th Anniversary Justice Jog. Jeffer Mangels Butler & Mitchell LLP is proud to be a sponsor of the Justice Jog.
---
JMBM COMMUNITY CONTRIBUTES TO 2017 HURRICANE RELIEF
The Jeffer Mangels Butler & Mitchell LLP Foundation has matched the donations of the Firm's employees and partners in support of hurricane relief in Texas, Florida and Puerto Rico. Together, the Foundation and the JMBM community have contributed more than $28,000 to the American Red Cross and other organizations that are providing shelter, food and emergency support to individuals and families affected by the hurricanes.
---
2017 FOOD FROM THE BAR: JMBM RECEIVES THE GOLD PARTNER AWARD IN LOS ANGELES AND THE SILVER PARTNER AWARD IN SAN FRANCISCO
The JMBM community is pleased to participate in the annual Food from the Bar campaign, sponsored by the Los Angeles County Bar Association and the Bar Association of San Francisco.
In Los Angeles, 77 legal organizations raised more than $475,000 for the Los Angeles Regional Food Bank, collected over 9,000 pounds of food and worked more than 774 volunteer shifts. This will provide more than 1.9 million meals in Los Angeles County.
In San Francisco, 70 legal organizations raised more than $726,655 for the San Francisco-Marin Food Bank, collected 8,500 pounds of food and contributed 1,456 volunteer hours. This will provide 2.18 million pounds of food to those in need throughout San Francisco and Marin.
---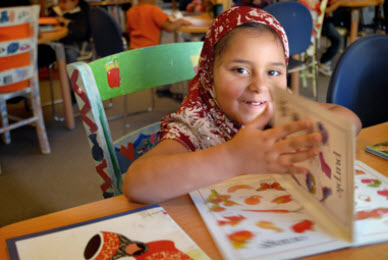 SUPPORT FOR LITERACY
The staff and partners of JMBM's San Francisco office purchased more than 50 new books that will be put to use by the Bay Area Women's & Children's Center at their children's lending library located in San Francisco's Tenderloin Community School.
---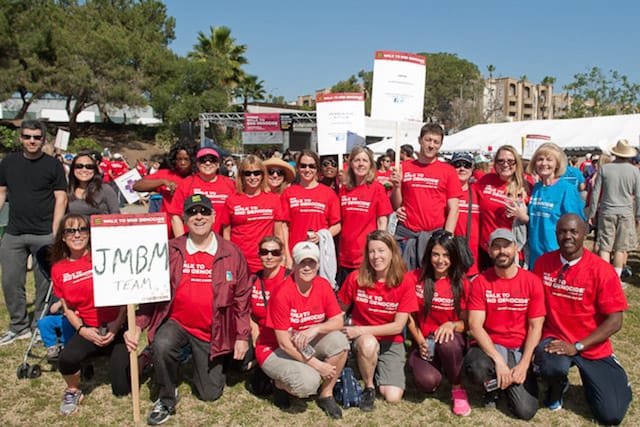 JMBM SUPPORTS THE 2015 WALK TO END GENOCIDE IN LOS ANGELES
A team of JMBM attorneys and staff participated in the 2015 Walk to End Genocide, held April 19 in Los Angeles. Hosted by Jewish World Watch, the Walk raises awareness of atrocities in Sudan, South Sudan, Syria, and the Democratic Republic of the Congo. Funds raised by the event help Jewish World Watch continue its mission to educate, advocate and support projects in conflict-affected communities.
---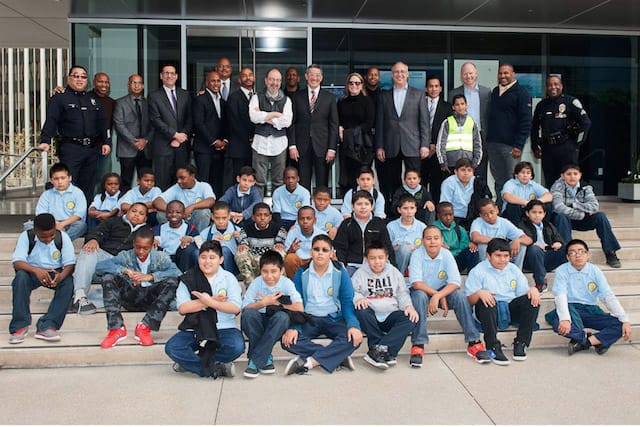 JMBM HOSTS LAUSD MENTORING PROGRAM FOR AT-RISK YOUTH
On Friday, January 30th, 2015, JMBM and Anthony Pacheco hosted students from Normandie Avenue Elementary School during a field trip to the Annenberg Space for Photography and Creative Artist Agency (CAA) in Century city. The Los Angeles Unified School District mentoring program is designed to assist young boys and girls in making good decisions, and steer them from anti-social and criminal behaviors.
The event was attended by Sheriff Jim McDonnell, the newly elected sheriff of Los Angeles county, and other law enforcement members from Santa Monica Police Department, Beverly Hills Police Department, Los Angeles Police Department, Inglewood Police Department, Federal Bureau of Investigation, and U.S. Postal Inspection Service.