Experienced Lawyers
A Message from Our Hiring Partner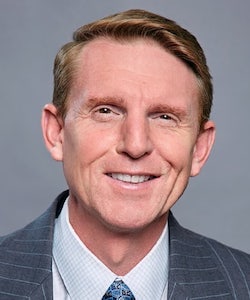 Stan Gibson, Hiring Partner
I joined JMBM as a summer associate, and found it to be the ideal place to grow my career. As an attorney here, I have had the flexibility to respond to growth and opportunities in the legal market and the support to develop specific practices areas to address them. We are able to practice law in a collaborative atmosphere and in the way we feel best fits our clients' needs.
Our culture rewards energy and an entrepreneurial approach to business development and client service. We frequently step in to assist each other with clients outside of our own practice; as a full-service firm, we bring our expertise to each other's matters to ensure we are providing clients with well-rounded advice and business strategies.
While we are large enough to effectively handle a client's most complex matters, we are small enough to know all of our partners on a first-name basis and build relationships based on shared interests. Many of us have been here for a significant number of years — and we stay here because we like it here.
We invest in our business wisely. We are not dependent on a handful of major clients, or a couple of big rainmakers to provide cash flow. Our commitment to financial responsibility is also manifest in our a high realization rate, as well as a management philosophy that emphasizes stability, profitability and fairness. JMBM does not grow for growth's sake. We embrace growth when we are presented with opportunities that are right for us: the right markets, the right clients, the right lawyers.
You have the opportunity to grow your business with the reliable support and resources available at JMBM. We encourage our partners to respond to what they see on the horizon for their clients and the industries they work in, and you'll find interest and enthusiasm for creative ways to attract new business. Our approach to both the business and practice of law allows us to reward our people with healthy, merit-based bonuses at the year's end. We believe that our success is measured by our clients' success.
We are always excited to welcome excellent attorneys with a variety of backgrounds and skills. We believe diversifying our strengths is a key part of building a dynamic future. If you are interested in joining us, we would love to hear from you.
Stan Gibson
Hiring Partner
SGibson@jmbm.com
---
Recruiting Contact
Current Openings
Available Positions:
Litigation Associate (Orange County)
Real Estate Associate (Los Angeles)
Environmental, Land Use Associate (San Francisco)
Tax Attorney (Los Angeles, Orange County or San Francisco)
Litigation Associate (Orange County)
The Orange County office of JMBM seeks an associate with 3+ years of intellectual property and commercial litigation experience to join our Litigation Department. Candidates should have excellent research, analytical and drafting skills, consistent attention to detail, and strong verbal and interpersonal skills. The ideal candidate will have experience arguing motions, taking and defending depositions, and preparing cases for trial. Candidates should also have specific litigation experience on patent, trademark, copyright, and breach of contract. Admission to the California Bar is required, and large law firm experience is useful. Qualified candidates should submit a resume, transcript, and writing sample to Recruiting@jmbm.com.
Real Estate Associate (Los Angeles)
JMBM seeks an exceptional associate with at least 3 years of real estate transactional experience. JMBM represents owners, investors, developers, lenders, private equity firms, REITs and family offices in all aspects of real estate transaction and development. This position provides broad exposure to real estate acquisitions, dispositions, financing, joint ventures, leasing, construction, and specialized experience with hotel ownership, franchising and management. This associate will work closely with members of our Global Hospitality Group®, one of the premier hospitality law practices in the world. Under the supervision and training of active partners, the associate will assist with negotiating and drafting transactional agreements, performing due diligence and closing transactions. JMBM is a collaborative environment that encourages professional development at all levels. Our real estate practice is complemented by our preeminent global hospitality, land use and environmental practices.
Sophisticated law firm experience is required. Finance and leasing experience is desired and prior hospitality experience is a plus. California Bar Admission is preferred. Qualified candidates should send a resume, transcript and list of representative transactions to Recruiting@jmbm.com.
Environmental, Land Use Associate (San Francisco)
JMBM's San Francisco office seeks an associate with 5–8 years of experience in land use or environmental matters to join our Government, Land Use, Environment and Energy (GLUEE) Department. This associate will work on a wide range of regulatory, administrative, transactional, and litigation matters relating to the development of land and natural resources, and in the specific subject matter areas of project development, CEQA and NEPA, public lands and mining, air, water, and energy.
Prior experience in land use or environmental law is required. Experience in land use litigation (writ of mandate) and public lands is preferred. Experience in real estate transactions also preferred. Excellent academic credentials and admission to the State Bar of California are required.
Qualified candidates should send a resume, transcript, and a writing sample to Recruiting@jmbm.com.
Tax Attorney (Los Angeles, Orange County or San Francisco)
The Los Angeles office of JMBM seeks a Trusts & Estates attorney with 6-20 years of experience to join our Taxation, Trusts & Estates Department. The ideal candidate will have extensive experience in trust administration and sophisticated estate planning solutions for high net worth individuals and families. Significant experience in drafting estate planning documents, including revocable and irrevocable trusts, is required. Excellent academic credentials, as well as strong written, interpersonal and communication skills, are required. Large firm experience and an LL.M. in Taxation are preferred. Admission to the State Bar of California is required. Please send a cover letter, resume and transcript to Recruiting@jmbm.com.
JMBM is committed to equal employment opportunity for all persons, regardless of race, color, religion, sex or gender, national origin, age, veteran status, disability, sexual orientation, gender identity, or any other basis prohibited by applicable law.
Applicants who are interested in applying for a position and require special assistance or an accommodation during the process due to a disability should contact Sally Postelle at (310) 785-5354.
The employer will consider for employment qualified applicants with criminal histories in a manner consistent with the Los Angeles Fair Chance Initiative for Hiring and the San Francisco Fair Chance Ordinance.
NOTICE TO SEARCH FIRMS: Search firms must have an executed placement fee agreement with JMBM prior to submitting candidates. If a search firm without an executed placement fee agreement submits a candidate, we will not be bound by the terms of the search firm. If a search firm has a candidate that does not fit any Current Opening, please e-mail a descriptive profile of the candidate without identifying the candidate's name or contact information. We will review the profile and determine if JMBM has an interest in additional information. Thank you for your recruiting efforts on behalf of JMBM.
Why JMBM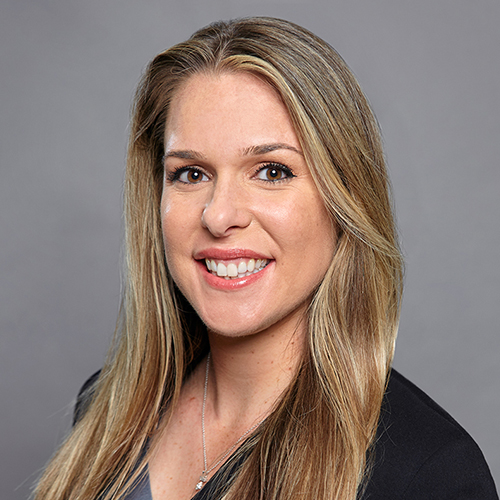 Taylor BurrasAssociate, Labor & Employment
I came to JMBM from a smaller firm headquartered in the Los Angeles area. I was looking for a mid-size firm with a renowned reputation in Labor & Employment as well as in servicing the hospitality industry. I was also looking for a firm that does sophisticated work, and where I could maintain the substantial amount of responsibility to which I have become accustomed. JMBM has provided all that and more. This firm provides associates with the opportunity to do challenging legal work and also provides the support and resources to efficiently and effectively service the firm's clients and advance its attorneys' professional development. The firm is also comprised of attorneys and staff who have chosen to spend most of their careers here and are committed to maintaining a friendly and supportive work environment. JMBM has turned out to be a perfect fit for me, and I look forward to advancing my career here.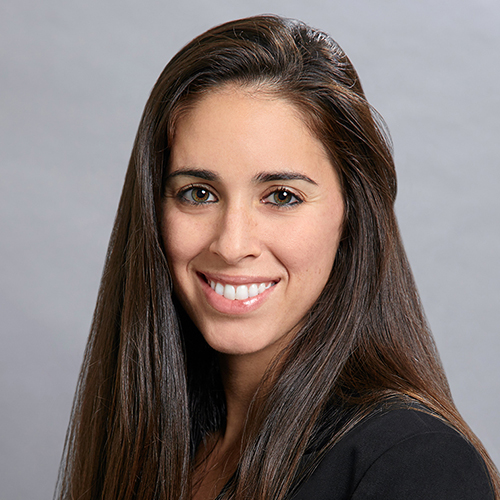 Lara LeitnerAssociate, Litigation, Government, Land Use, Environmental and Energy
As a recent lateral, I could not be more pleased with my decision to join JMBM. The attorneys at JMBM are incredibly talented, creative, and intelligent, and the mentorship I continuously receive is invaluable. I feel very comfortable requesting opportunities to polish existing skills or to "dabble" in practice areas of interest because the firm has cultivated an approachable and friendly environment. Further, since JMBM attracts a broad range of clients, I am fortunate to be involved in diverse and always interesting cases. As an added bonus, my colleagues are fantastic, colorful people that I truly enjoy seeing and talking to every day. I am very happy I joined JMBM.