Summer Associate Program
Our summer program provides a unique opportunity for law students to learn firsthand what makes JMBM a great place for lawyers and clients. We hire a small number of students from top law schools across the country to take part in the program in our Los Angeles office. Our summer program is designed to provide the foundation for a long and successful career at JMBM, and summer associates contribute to the high-quality legal work our Firm does every day.
We look for summer associates who are bright, eager to take on responsibility and who bring a diverse perspective. Our summer associates assume an active role as a member of our team, working alongside JMBM attorneys on real matters.
WORK ASSIGNMENTS AND FEEDBACK
Our summer associates contribute to a variety of substantive projects and attend hearings, depositions, client meetings and closings. They work with our attorneys to provide legal solutions for the Firm's clients – an experience similar to that of a first-year associate. Work product from each assignment is evaluated by the assigning attorney, who will provide feedback after the project is completed. Summer associates also receive a mid-summer evaluation to discuss overall progress. Through in-depth assessment, we aim to encourage problem solving, independent thinking and the strong practical skills that will serve our summer associates throughout their careers.
TRAINING AND MENTORING
We are committed to the professional development of our summer associates, and provide a variety of training opportunities in several practice areas; designed to complement law school instruction and develop the professional skills of a practicing attorney. Recent seminars have included Advanced Legal Research, Drafting Motions & Court Appearances, and Financial Accounting.
Summer associates are paired with a mentor to provide guidance throughout the summer and beyond. They help to ease the transition into the office and serve as a valuable resource when challenges and questions arise.
SOCIAL EVENTS
Getting to know our attorneys as individuals is an important component of the summer program. Summer associates have several opportunities throughout the summer to have fun and get acquainted with JMBM lawyers in a social setting – food tasting tours, Dodger games, chef-hosted cooking classes and numerous informal dinners and barbeques give summers a chance to discover shared interests and build relationships with each other and members of the Firm.
WHY SUMMER ASSOCIATES CHOOSE JMBM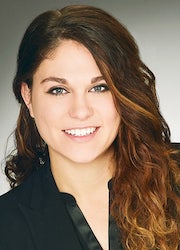 "The combination of JMBM's size and caliber is unbeatable, providing a combination of cutting-edge work in an atmosphere that fosters collegiality. As a summer associate, my experience was unrivaled. From depositions to Dodgers games, we've seen it all. I was able to do substantive work and received feedback from partners as well as senior and junior associates. Everyone at the Firm is committed to ensuring that our summer associates have an experience that is both enjoyable and beneficial. My skills as a lawyer have improved tremendously."
---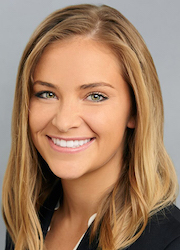 "My summer at JMBM was a truly exceptional experience. The size of the firm and the diverse array of practice areas proved for an exciting and rewarding summer. I was able to try out working in different areas of law and for different partners, and I was able to meet and get to know those I did not get a chance to work with at the many fun events over the summer. The summer flew by too quickly, but it was an amazing experience where I was able to learn firsthand what it means to be an attorney at the firm. JMBM encourages and fosters growth in a supportive environment, and it's no surprise that many attorneys have stayed and spent most of their careers at the firm. JMBM is truly unique and it is where I look forward to developing my career as an attorney."
Lauren Babst
2015 Summer Associate
University of Michigan Law School
---
How to Apply
Please check our On-Campus Interview Schedule below and sign -up to meet a representative of JMBM at your law school. Our summer program is offered only in the Los Angeles office. If your campus is not listed below or if you are unable to meet with us while we are on campus, we encourage you to send us your resume, transcript, and a writing sample. Please submit your application to recruiting@jmbm.com.
On-Campus Interview Dates
Duke Law School – TBD
UC Berkeley School of Law – TBD
UCLA School of Law – TBD
USC Gould School of Law – TBD
Stanford Law School – TBD