Susan Allison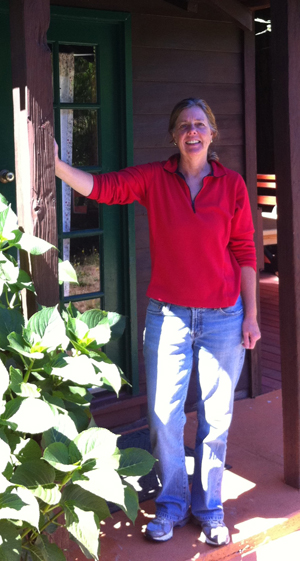 It still surprises me how much of a challenge the practice of law can be, even now, more than 30 years after I started. Raised outside of Chicago, I headed to California to college, opting for Stanford instead of the Ivy Leagues. It proved to be a great life choice, as I stayed in California for law school and, after a 7-year interim stint as a New York securities litigator, I have been busily ensconced here at Jeffer Mangels for more than 20 years.
I never wanted to practice law other than as a litigator. I think it's partly due to my love of writing, and partly due to my fairly argumentative nature. What I have especially enjoyed about Jeffer, however, is the incredible variety of issues I have had the chance to address over the years. I continue to work with new clients who have widely varying business needs, and I continue to face the challenge of applying my experience to solve new problems in the context of new legal issues. As a result, my expertise ranges from defending complex class actions, litigating trademark and copyright issues within and outside of the entertainment arena, and resolving complex professional negligence, business fraud and even healthcare cases, whether by summary judgment, arbitration, trial, appeal or settlement. Those opportunities first came my way because Jeffer Mangels truly does offer its lawyers the ability to take responsibility for cases early on in their careers. Those opportunities are continuing because, since I first joined the firm, Jeffer Mangels has broadened the scope and sophistication of its practice areas in so many directions.
Throughout, my husband and I somehow have managed to raise three terrific sons, two of whom were born during my Jeffer Mangels' tenure. Achieving that so-called balance between work demands and home demands has never been particularly easy, but I had a lot of support for a lot of years from my partners here at Jeffer. With only one of my boys still at home, I am still looking to balance my work and home life, not so much to spend time with the kids, but rather to pursue other interests -- cooking and baking, gardening, reading, running with the dog...