Sheri Bonstelle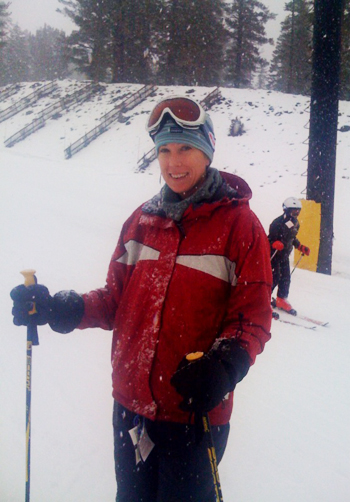 When I returned to Ohio from a mother/daughter trip to New York City at age 14, I was certain of two things: One, I wanted to be an architect, and two, I had to live in New York. I spent the next four years getting there, and seven years later I had earned a bachelors and masters in architecture from Columbia University.
While pursuing my degrees I discovered another passion – international travel. After freshman year, I backpacked across Europe with a sketchbook in hand, and decided that the best way to learn architecture was to experience it in person. I spent a semester studying in Zurich, and every weekend or break, I would travel to other countries to discover the world's greatest architects – Alvar Aalto in Oslo, Le Corbusier in Paris, Adolf Loos in Prague. After graduation, I worked at Obayashi Corporation in Tokyo, Japan, and became enamored with both the traditional Japanese structures and the expressive zoning-free buildings of the younger Japanese architects.
Armed with my worldly experience, I returned to the United States to begin my architecture career in the middle of the 1990's economic recession. For my first job, I drew stairs, handrails and tile designs, by hand, for schematic drawings of the Union Square subway station. I then obtained a post-graduate grant, and spent my summer backpacking across India and China, while documenting underground Chinese dwellings near Xian. I then decided to gain as much experience as possible in construction and worked for a design-build firm that primarily did fast-track adaptive reuse of office buildings into residential structures. Finally, I ended up at Jambhekar Strauss, a planning and architecture firm that focused on public works projects – and spent many years designing stations for the Hudson Bergen light rail line, among other projects. After a discussion with a developer and attorney, I decided to attend law school to provide the tools to pursue my own career in development.
My first day of work as a real estate attorney at Stroock & Stroock was the week following September 11, 2001. The firm represented Silverstein Properties, the ground lessor of the World Trade Center, and as a result the first few years of my practice were significantly impacted by the event. I was an active member of New York New Visions, an AIA coalition of major design and planning organizations that developed recommendations for the rebuilding of lower Manhattan. During my four years at Stroock, I specialized in land use, construction contracts, leasing, and purchase and sale agreements.
When I moved to Los Angeles in 2004, I discovered a new obsession – 50's modernist architecture. I now spend my weekends attending architecture tours, running by Richard Neutra houses in Silverlake, and biking along amazing beachfront structures. I also found a home in the land use department of Jeffer Mangels. My work colleagues have varied graduate degrees and experiences that provide a depth of knowledge that complements my own history. My favorite type of project is when a client shows me a piece of land and asks, what should I do with it? After 18 years of practice in architecture and law, I have the skills to represent them in buying, entitling, litigating and constructing a development. And, I enjoy it.