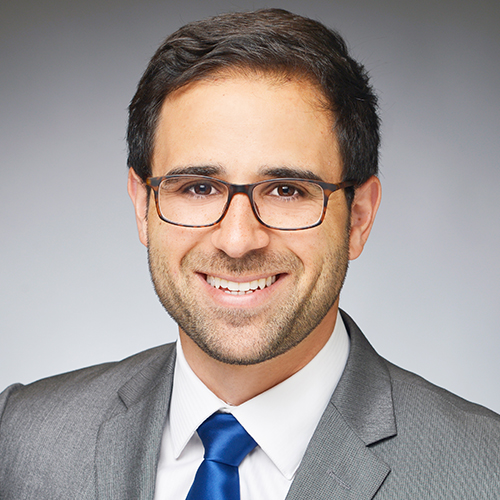 Daniel F. Freedman
Associate
Daniel F. Freedman is an associate in the Firm's Government, Land Use, Environment and Energy practice, where he assists clients on matters relating to real estate development, zoning, project entitlements, CEQA, NEPA, federal and state environmental law, and governmental advocacy. In this capacity, Daniel has worked on major projects across Southern California, including traditional and mixed-use commercial, residential, and industrial developments, as well as projects involving renewable energy, high-speed rail, billboard siting, mining, and government contracting. Daniel also has civil litigation experience in both state and federal courts.
Prior to entering the legal profession, Daniel worked as a consultant advising government agencies, energy and infrastructure development companies, and environmental organizations on issues relating to environmental policy, government affairs, and political strategy. He also organized and managed regional and statewide advocacy and outreach campaigns on environmental policy and regulatory issues, and advised clients working on complex projects such as concentrated solar, off-shore liquefied natural gas terminals, waste-to-energy, long-haul transmission, wind energy, carbon capture and sequestration and water infrastructure. At the federal level, Daniel has worked with national think tanks and advocacy organizations to brief legislators and congressional staff on emerging energy, environment, and natural resources issues.
Daniel also takes pride in his role as co-founder and board chairman of the Los Angeles Sustainability Collaborative, a Southern California non-profit focused on addressing regional environmental and sustainability challenges through research, education and advocacy. He is also an executive committee member of the Bet Tzedek New Leadership Council, and serves as support staff for United in Harmony. Daniel is a graduate of U.C. Berkeley, where he earned his Bachelor of Science in Conservation Resources Studies, and UCLA where he earned his Master's degree in Urban Planning. He then received his Juris Doctorate from Loyola Law School, Los Angeles.
Education
J.D., Loyola Law School
M.A., University of California Los Angeles
B.S., University of California Berkeley
Professional & Bar Association Memberships
Vice Chair, Programs, ABA Section of Environment, Energy, and Resources, 2015-2016