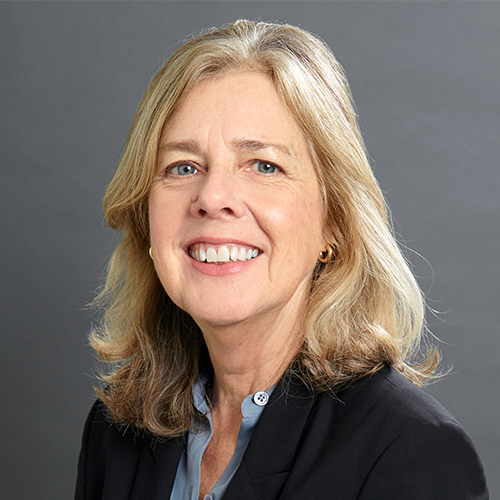 Susan Allison
Partner
SAllison@JMBM.com
Download VCard
Direct: 310.785.5303
Main: 310.203.8080
Fax: 310.712.3303

1900 Avenue of the Stars
7th Floor
Los Angeles, California 90067
Susan Allison has handled diverse, complex business litigation matters for more than 30 years, including intellectual property/entertainment litigation, class action defense, antitrust, professional malpractice, and healthcare litigation.
Equally at home in federal and state trial courts, and experienced as well in arbitrations and appellate issues, Susan works to identify her clients' litigation objectives early on and develop litigation strategies designed to achieve those objectives efficiently and effectively.
Representative Matters include:
Intellectual Property/Entertainment/Antitrust
Co-counsel for motion picture studio and producer plaintiff in copyright, trademark and trade secret lawsuit relating to rights to major motion picture franchise; preliminary injunction upheld by Ninth Circuit Court of Appeals.
Represented major recording artist, her producers and recording company in copyright infringement lawsuit; obtained dismissal sanctions against plaintiff prior to trial, which were upheld by Ninth Circuit Court of Appeals.
Represented generic drug distributor in trade dress infringement and false advertising lawsuit brought by competing brand name manufacturer; summary judgment in client's favor affirmed on appeal.
Represented professional sports league in Sherman Act antitrust litigation, SDNY.
Represented nationwide telecommunications carrier in defending against reseller monopolization and attempted monopolization claims, CD Cal.
Class Action Defense
Represented nationwide health and fitness club in defending consumer class action, including successful appeal of trial court's denial of class certification.
Represented global professional services company in federal court class action suit alleging actuarial malpractice in connection with spin-off of corporate pension plan.
Professional Negligence
Co-counsel for plaintiff in four-week jury trial alleging fraud and breach of fiduciary duty claims against business adviser/accountant, resulting in $6.5 million verdict, including punitive damages. Judgment later ruled non-dischargeable in accountant's bankruptcy.
Represented global professional services company in actuarial malpractice action relating to retiree healthcare fund; summary judgment in client's favor affirmed on appeal.
Represented major actuarial consulting firm in federal court action alleging misrepresentation in connection with defense contractor's acquisition of defense-related assets and liabilities; case settled favorably after summary judgment granted in client's favor.
Ongoing representation of national law firms in defending professional negligence claims.
Healthcare
Represented major not-for-profit hospital in defending physician's lawsuit relating to negative medical staff reference, involving anti-SLAPP motion and medical staff and peer review privilege issues.
Successfully obtained voluntary dismissal of class action claims against hospital client alleging unlawful balance billing practices and unfair competition.
In addition to the above, Susan continues to represent clients in a diverse mix of shareholder, partnership and corporate disputes.
More about me on the Women Lawyers of JMBM page.
Education
J.D., University of California, Hastings College of Law, 1979
B.A., Stanford University, 1975
Bar Admissions
U.S. Court of Appeals, Ninth Circuit
U.S. District Court, Central District of California
U.S. District Court, Northern District of California
U.S. District Court, Southern District of California
U.S. District Court, Eastern District of Michigan
State Bar of California
Associations
California Society for Healthcare Attorneys
Stanford Professional Women of Los Angeles
Recognition and Awards
Member, Hastings Constitutional Law Quarterly, volume 6, 1979
Judicial Intern for the Honorable Wiley W. Manuel, California Supreme Court