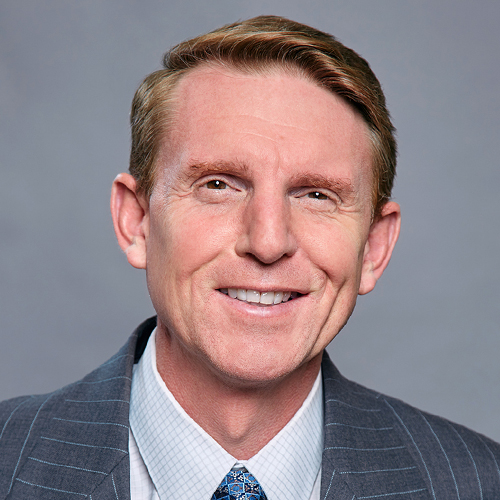 Stanley M. Gibson
Partner, Chairman, Patent Litigation Group
SGibson@JMBM.com
Download VCard
Direct: 310.201.3548
Fax: 310.712.8548
Direct: 949.623.7229
Fax: 949.623.7202

1900 Avenue of the Stars
7th Floor
Los Angeles, California 90067
3 Park Plaza
Suite 1100
Irvine, California 92614
Assistant
Sheila Jimenez
310.203.8080 Ext: 6464
SJ2@JMBM.com
Stan Gibson is an experienced trial lawyer, who has focused on high-stakes cases involving complicated technology and bet-the-company cases in the entertainment industry. He is the Chairman of JMBM's Patent Litigation Group and the publisher of the Patent Lawyer Blog. The media frequently calls upon Stan to explain the significance of court decisions, and he has been quoted by the Wall Street Journal, Financial Times, Forbes, Bloomberg BusinessWeek, New York Times, Los Angeles Times, Thompson Reuters, American Lawyer, National Law Journal, ABA Journal, Los Angeles Daily Journal and other publications.
Stan obtained a $16.7 million arbitration award after a six-month arbitration that involved the engineering and design of direct broadcast satellites and satellite launch vehicles.
Stan tried to a jury Intraspace v. Lockheed Martin/Loral in San Jose and obtained a $8.5 million verdict for our client. With an aptitude for technology and patents, Stan went on to handle complex cases involving technology in the fields of computerized telescopes, automotive design, Internet search engines, exercise equipment and medical devices, among others.
Stan was one of the principal trial lawyers in Medtronic v. Michelson, in which his client Dr. Gary Michelson won $570 million after a multi-month jury trial in Memphis, Tennessee. The case was resolved as part of a $1.35 billion dollar acquisition of the Michelson patent portfolio, which the Los Angeles Times reported as the largest acquisition of patents in history.
Representative Experience:
Lead trial counsel on behalf of Key Brand Entertainment Inc. in a matter against Live Nation involving the £90 million sale of theatres in the United Kingdom (case settled) and in an arbitration over the sale of certain theatres in Toronto, Canada (case settled).
Lead trial counsel in numerous patent cases around the country, including a case against Boston Scientific over angioplasty catheters that settled favorably the day before jury selection.
Represented the inventor of revolutionary medical devices, instruments and methods for spinal fusion surgery, in a three-month breach of contract and patent infringement trial, resulting in a total verdict valued at approximately $570 million, including $400 million in punitive damages.
Lead trial counsel on behalf of defendant Diskeeper Corporation in a patent infringement action brought by Uniloc. Uniloc dismissed the case with prejudice with no payment by Diskeeper.
Lead trial counsel in a jury trial against one of the largest aerospace companies in the United States; after a five week trial, the jury awarded $8.5 million in favor of Stan's client.
Successfully represented an aerospace company in an arbitration in which the arbitrators awarded the client $17 million in damages.
Represented the leading designer of Hawaiian jewelry in a copyright and trade dress infringement claim against a rival jewelry company. After a bench trial, the Court awarded the client $2.3 million in disgorgement (representing all of the defendants' gross sales) on the trade dress claim and approximately $700,000 in attorneys' fees finding that the case was exceptional. The Ninth Circuit affirmed the award in its entirety.
Represented the manufacturer of telescopes involving software technology patents for the operation of telescopes; defeated preliminary injunction and obtained summary judgment in favor of client who was a defendant in patent infringement case brought by main competitor.
Successfully represented the owner of a major league baseball team in a Title VII discrimination case, in which the jury returned a defense verdict and the District Court awarded attorneys' fees and costs against the plaintiff.
For a list of Stan's representative patent and technology cases, click here.
Education
J.D., Duke University School of Law, 1991
M.A., Duke University, 1991
B.A., University of California, Berkeley, 1988
Bar Admissions
State Bar of California
U.S. Court of Appeals, Ninth Circuit, 1994
U.S. Court of Appeals, Federal Circuit, 2004
Eastern District of Texas, 2013
Associations
Advisory Board for Litigation Services, LexisNexis
Member of Licensing Executive Society
Member of The Sedona Conference Working Group on Electronic Document Retention and Production
Awards & Recognition
Winner, Most Innovative Use of Technology During a Trial, Law Technology News, 2005
Executive Editor, Duke Law Journal
Law Clerk, 1991-1992, Honorable Deanell Reece Tacha, Circuit Judge, U.S. Court of Appeals for the Tenth Circuit
Listed, Los Angeles Magazine's Southern California Super Lawyer, 2009-2010
Listed in Los Angeles Magazine Super Lawyers, Corporate Counsel Edition: July 2009, Jan 2010