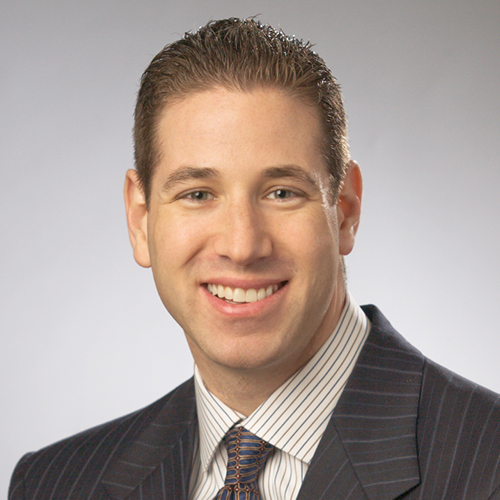 Matthew S. Kenefick
Partner
San Francisco litigator Matthew Kenefick's practice extends to many areas, including commercial, business and real estate matters. Matt has experience in all aspects of litigation, including binding-arbitration, trial, appeal, settlement and alternative dispute resolution. Matt also advises retail clients on operational compliance matters.
Matt is from the San Francisco Bay Area, growing up in Los Gatos. Prior to becoming a lawyer, Matt worked his way through college in heavy equipment. In his spare time, Matt enjoys travel, outdoors and photography.
Representative Experience:
Represented Plaintiff venture capital fund in an extended jury trial, lasting 30 trial days, involving breach of contract claim against semiconductor corporation and fraudulent transfer claims against more than twenty defendants. Result: verdict in favor of client for more than $4.5 million on breach of contract claim and more than $9.2 million on fraudulent transfer claims. Matt also successfully defended the verdict on appeal and enforced the resulting judgment, collecting all amounts owed.
Prosecution and defense of complex commercial leasing lawsuits, including lease term extension, restricted use, and return condition disputes.
Representation of well-known lenders in complex commercial foreclosure, receivership, and guaranty actions.
High value judgment enforcement matters.
Representation of prominent entities in defense of disability access lawsuits.
Defense of international clothing retailer in high-profile, legally and factually complex Copyright and Trademark infringement action. Result: highly favorable settlement for client.

Defense, through appeal, of developer from challenge to grant of land use entitlement for substantial San Francisco condominium project. Result: obtained judgment in favor of client that was upheld on appeal.

Defense, through appeal, of complex fraudulent transfer, successor liability, and alter-ego action through trial. Result: defense verdict in favor of client that was upheld on appeal.
Litigation of corporate governance disputes.
Counseling clients on disabled access technology and compliance.
Defense of protracted director/officer lawsuit. Result: summary judgment granted in favor of client, extinguishing all claims against client and obtaining for client significant award of attorneys' fees.
Extensive experience in real estate and personal property receivership actions, including representation of court appointed receivers.
Acting as San Francisco local counsel on high-profile national matters.
Administrative law and land-use proceedings.
Defense and prosecution of high-profile employment and business practices lawsuits.
Defense of class-action lawsuit seeking to obtain against prominent banking client substantial monetary recovery and injunctive relief that would have a significant adverse impact on bank's business practices and operations. Result: denial of class-action certification resulting in dismissal of lawsuit.
Representation of prominent entities resulting in multiple published case opinions.
Volunteer legal work at Legal Advocates for Children and Youth, East San Jose Community Law Center, and the Santa Clara County Public Defender's Office.
Electronically Stored Information collection, preservation, processing and production for prominent clients involving large scale and sophisticated production environments.
Conducting internal investigations involving sensitive and highly confidential subject matter.
Defense of client in defamation and breach of fiduciary duty lawsuit arising from his role as a whistleblower in an alleged affinity based "Ponzi" scheme. Result: dismissal of lawsuit with prejudice following successful anti-SLAPP motion, including recovery of significant amount of attorneys' fees for client.
Defense of major Fortune 500 retailer in barrage of disabled access lawsuits. Result: All five lawsuits dismissed in favor of client, obtaining for client a substantial award of defense attorneys' fees and costs, something which is uncommon in such lawsuits.
Education
J.D., Santa Clara University School of Law, 2003
B.A., San Jose State University, 1999
Bar Admissions
State Bar of California
Northern District of California
Southern District of California
Eastern District of California
Central District of California
Associations
American Bar Association
San Francisco Bar Association
Awards & Recognition
Recognized as a "Northern California Rising Star" in San Francisco Magazine - 2010, 2011, 2012, 2013
Editor-in-Chief, Santa Clara Computer and High Technology Law Journal
Santa Clara University High Tech Law Certificate
Moot Court Oral Advocacy Award
Witkin Award for Academic Excellence
CALI Excellence for the Future Award
Dean's List-three years
Emory Scholarship
Law Alumni Scholarship
Bernice and Saul Manaster Scholarship
Public Interest Clearinghouse Summer Fellowship
Speaking Engagements
Real Estate Roundtable, "Addressing Liability Arising from Income Property - A Litigator's Perspective"
Panelist, "Current Issues in Real Estate Investment"