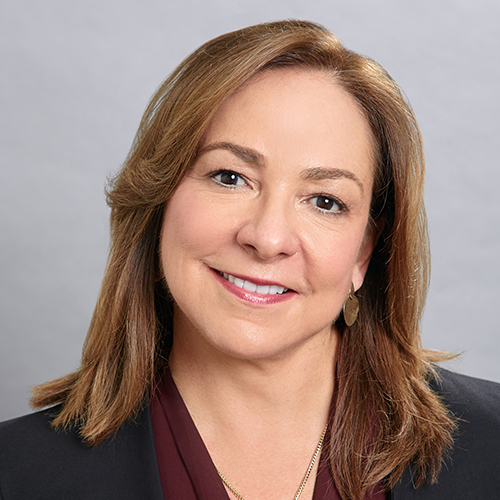 Marta M. Fernandez
Partner
MMF@jmbm.com
Download VCard
Direct: 310.201.3534
Fax: 310.712.8534
Direct: 949.623.7260
Fax: 949.623.7202

1900 Avenue of the Stars
7th Floor
Los Angeles, California 90067
3 Park Plaza #1100
Irvine, California 92614
Assistant
Tiffany Day
310.203.8080 Ext: 6637
TD@jmbm.com
Marta M. Fernandez is the Administrative Chair of JMBM's Labor & Employment Department. Her practice focuses on advising management clients in all aspects of labor and employment law.
Her experience includes State and Federal labor and employment litigation, wage and hour issues, class actions, National Labor Relations Board practice, management/union relations, discrimination claims, administrative proceedings, executive compensation, compliance and government investigations and general advice and counseling for clients in labor and employment areas.
Marta's health care and hospitality industry specialty covers many areas as well, including damage control strategies, union prevention strategies; union negotiations; neutrality agreements; representation and decertification elections; arbitrations; NLRB trials; wage and hour audits; State, Federal and administrative trials; management training; and day-to-day counseling and advice. Marta has negotiated well over 75 collective bargaining agreements in the course of her career.
Additionally, Marta heads the labor and employment practice of the Firm's Global Hospitality Group® and serves as co-chair on JMBM's Latin America Hospitality Practice Group.
Named by the Daily Journal as one of California's Top 75 Labor and Employment Lawyers
Representative Experience:
Management labor and employment counsel to multi-national corporations in health care, hospitality, transportation, retail, banking and other service industries
Represented clients in collective bargaining and union representation matters throughout the United States
Trial counsel in numerous jury and court trials in all aspects of labor and employment-related litigation
Successfully represented national corporate clients in the D.C. Circuit Court of Appeal in overturning NLRB decisions
Clerk to the Honorable Robert J. Kelleher of the U.S. District Court for the Central District of California, 1984
Marta M. Fernandez is a partner in the Labor & Employment Department at Jeffer Mangels Butler & Mitchell LLP and a senior member of the Global Hospitality Group®. A management labor lawyer with more than 25 years experience, Marta represents the interests of hotel owners nationwide. She specializes in representing hospitality industry clients in all aspects of labor and employment, including labor-management relations such as hiring the workforce of the owner's choice, collective bargaining for single as well as multi-employer bargaining units, neutrality agreements and defense of unfair labor practice charges before the National Labor Relations Board (NLRB). She has successfully represented national corporate clients in the D.C. Circuit Court of Appeal in overturning NLRB decisions.

Marta also represents hotel owners in the defense of administrative and litigation claims, such as employee claims of sexual harassment and discrimination and in wage and hour class action lawsuits. She advises employers in the implementation of preventative management strategies, such as executive training, arbitration enforcement and policies and procedures. You can contact Marta at (310) 201-3534 or at mfernandez@jmbm.com.
Education
J.D., University of Southern California, Gould School of Law, 1985
with honors
B.A., Loyola Marymount University, 1982
magna cum laude
Bar Admissions
State Bar of California
U.S. District Court, Southern District of California
U.S. District Court, Central District of California
U.S. District Court, Northern District of California
U.S. District Court, Southern District of New York
U.S. Court of Appeals, Ninth Circuit
U.S. Court of Appeals, D.C. Circuit
Associations
Board Member, Partners in Care Foundation
Jonathan Club
Board of Directors, Director
Second Vice President
Vice President

Advisory Board, Loyola Marymount University, Bellarmine College of Liberal Arts
Member, Interlaw, an international association of law firms
Los Angeles County Bar Association
Awards & Recognition
Loyola Marymount University, 2003 Recipient of Distinguished Alumni, Los Angeles Leaders Award
Los Angeles Super Lawyer, 2005-2012, 2015-2017, (Business Edition, 2014)
Named by the Daily Journal as one of California's Top 75 Labor and Employment Lawyers, 2012