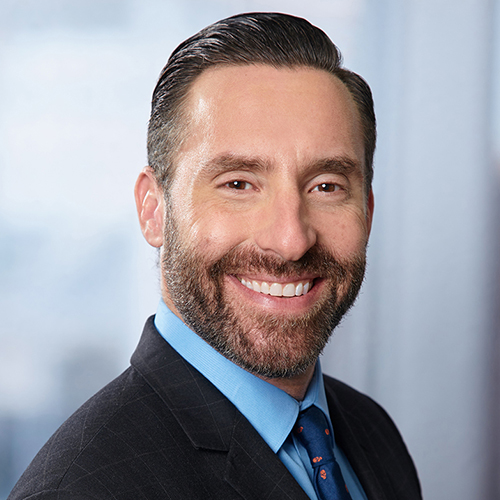 Brennan C. Swain
Partner
BSwain@jmbm.com
Download VCard
Direct: 310.785.5308
Main: 310.203.8080
Fax: 310.203.0567

1900 Avenue of the Stars
7th Floor
Los Angeles, California 90067
Brennan Swain's legal practice emphasizes patent, trademark and copyright law, including prosecution, litigation and client counseling.
Growing up in a family of engineers, Brennan was immersed from a young age in the engineering world, particularly the mechanical arts. While working regularly in his father's high-tech industrial coatings company in high school and college, he received hands-on experience with the inner workings of industrial machines and engines. For his senior project in college, Brennan designed and built a small engine dynamometer for bench testing race car engines before they hit the track. After law school, Brennan's first job as a patent attorney also included working as an engineer for a small high-tech company. As a result of this experience, unlike many patent attorneys, Brennan has hands-on experience working as an engineer and in industry.
Now with over 20 years' experience as a patent attorney, Brennan has drafted and prosecuted over 500 patents and patent applications in the U.S. and around the world. Over time he has developed unique relationships with the U.S. Patent Office Examiners reviewing patent applications he has filed for clients. These relationships often result in faster time from filing to issuance of a patent. Brennan's experience in patent litigation also helps in obtaining strong, defensible patents with broad claims.
In the trademark field Brennan has experience in prosecution, opinions, counseling and portfolio management as well as disputes before the Trademark Trial and Appeal Board of the USPTO.
Outside of his law career, Brennan was the winner of the first season of The Amazing Race on CBS Television and also enjoys snowboarding, surfing, bicycling and obstacle course racing.
Representative Experience:
Drafted and prosecuted over 500 patents and patent applications (both utility patents and design patents) in a number of technological fields including the following: medical devices and instruments; sporting goods; fishing equipment; exercise devices and equipment; automotive components and applications; commercial aircraft interiors, components and systems; speaker systems; camera systems; acoustic panels; industrial tank systems; footwear and other apparel; internet and mobile phone applications; dispensable cups and lids; bicycle components (including brakes and derailleurs); business methods; heart rate monitors; lighting devices; watches; electronic sensors; packaging; children's toys
Drafted hundreds of patents that have been granted in foreign jurisdictions with more stringent drafting requirements than the U.S., such as Europe, China, Russia and Japan.
Obtained multiple patents for an aerospace industry client, the covered inventions of which are flying on commercial aircraft throughout the world
Prepared and filed Third Party Submissions for a number of clients that were used word-for-word in the Examiner's rejections of competitors' patent applications
Handled multiple Inter Partes Review (IPR) proceedings, including for world-renowned clients in the bicycle, medical device and computer accessories industries
Filed Reexaminations for clients that resulted in narrowed claims for clients
Represented a world-renowned cardiologist and inventor in a patent infringement action against Boston Scientific Corp.
Litigation support lawyer in Medtronic v. Michelson, in which the client, Dr. Gary Michelson, won $570 million after a multi-month jury trial in Memphis, Tennessee. The case was resolved as part of a $1.35 billion dollar acquisition of the Michelson patent portfolio, which the Los Angeles Times reported as the largest acquisition of patents in history
Counsel for a small high-tech company drafting contracts, patent and trademark prosecution, and product development
Education
J.D., Regent University School of Law
B.S.M.E., Messiah College
cum laude
Bar Admissions U.S. Patent and Trademark Office
State Bar of California
State Bar of New York

Associations
Member, American Bar Association, Section on Intellectual Property Law
Member, New York State Bar Association, Section on Intellectual Property Law
American Intellectual Property Law Association
Awards & Recognition
Captain, Lacrosse Team, Messiah College
American Jurisprudence Award in Contracts and Property, Regent University School of Law