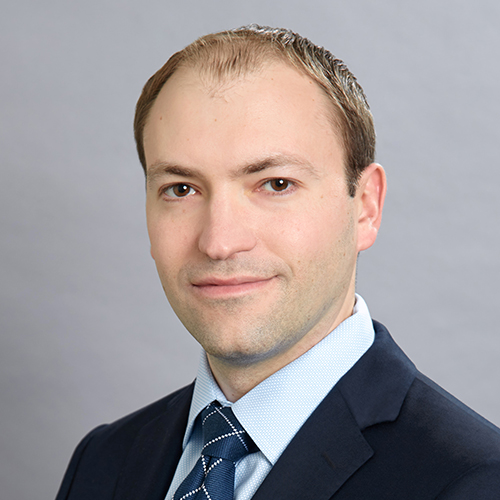 Andrew I. Shadoff
Associate
AShadoff@jmbm.com
Download VCard
Direct: 310.712.6856
Main: 310.203.8080
Fax: 310.712.3330

1900 Avenue of the Stars
7th Floor
Los Angeles, California 90067
Assistant
Belinda Simpson
310.203.8080 Ext: 6413
BS5@jmbm.com
Andrew is an associate in the Firm's Litigation Department. Andrew's practice focuses on general commercial litigation, and he has experience litigating in a diverse range of fields, from professional negligence and patent cases to landlord-tenant disputes and land use issues. Andrew represents defendants against legal and actuarial malpractice claims, in addition to commercial landlords and tenants in lease disputes. He is involved in all aspects of litigation, from drafting pleadings and engaging in law and motion practice to preparing for and assisting at trials and mediations all while serving as a primary client contact throughout the litigation process.
Representative Experience:
Second-chaired a jury trial in federal court on behalf of a pro bono client who had brought claims under 42 U.S.C. § 1983. Conducted two direct examinations and two cross-examinations.
Represented a national law firm against $200 million cross-claims for equitable indemnity and contribution premised on alleged professional negligence relating to securities work. Resulted in a nominal settlement by our client.
Represented Accessories Marketing, Inc. ("AMI") and Sealant Systems International ("SSI") in both asserting and defending patent infringement claims relating to automotive tire repair kits. As the primary associate on the case, worked on all phases of the case, such as drafting summary judgment papers, including a successful motion to invalidate the patent asserted against SSI on obviousness grounds. Assisted in all aspects of preparing for a 7-day jury trial at which AMI won a verdict of infringement and damages based on a 7% royalty. Drafted post-trial briefs that resulted in AMI obtaining a permanent injunction, supplemental damages, and prejudgment interest.

Represented an event hosting facility in class action brought by plaintiffs under California's Unruh Act alleging claims of racial discrimination. Drafted summary judgment papers resulting in a favorable ruling and appellate brief that resulted in that ruling being affirmed by the Second District Court of Appeal.

Represented global actuarial firm against professional negligence claim. Resulted in a dismissal with prejudice of our client.
Represented a mall parcel owner in action against mall for breach of CC&Rs through mediation, resulting in favorable settlement.

Currently assisting

Court-appointed Monitor in assessing compliance with Stipulated Injunction by precious metals company. Duties include monitoring sales calls, reviewing undercover test sales calls, evaluating eligibility of over 200 claims for restitution made by former customers of the company, reviewing certain policies and procedures, and analyzing company books and records regarding customer purchases.
Education
J.D., Duke University School of Law, 2010
magna cum laude
B.A., Duke University, 2007
cum laude
Bar Admissions
State Bar of California
U.S. District Court, Central District of California
U.S. District Court, Eastern District of California
U.S. District Court, Northern District of California
U.S. Court of Appeals for the Federal Circuit
Awards & Recognition
Southern California Super Lawyers, Rising Star 2014-2015