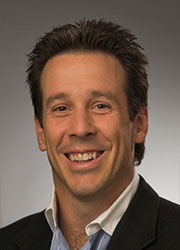 Robert M. Steinberg
Partner
RS@jmbm.com
Download VCard
Direct: 310.785.5322
Main: 310.203.8080
Fax: 310.712.3322

1900 Avenue of the Stars
7th Floor
Los Angeles, California 90067
Secretary / Assistant
Carolina Larin
310.203.8080 Ext: 6435
CL7@jmbm.com
Rob Steinberg co-chairs the Firm's Mergers and Acquisitions Group. His practice emphasizes general corporate and securities law, including mergers and acquisitions, public and private offerings, venture capital investments and SEC compliance matters. Throughout his career, he has counseled clients on:
Acquisitions and sales of businesses or subsidiaries
SEC compliance matters including Sarbanes-Oxley
Workouts and restructurings
Public offerings
Private placements and PIPE transactions
Venture capital financings
Organization and capitalization of startups
Executive compensation and equity incentive plans
General business and contract matters
Robert's clients have included both public and privately-held corporations, venture capital investors, underwriters and broker-dealers, management groups, entrepreneurs and shareholders.
Representative clients are in diverse industries including computer and networking equipment, software, technology services, medical devices, financial institutions, credit card processing, consumer products and restaurant chains.
Representative Experience:
Representation of a European private equity firm in numerous investments in the industrial and renewable chemicals industry
Representation of a NYSE-listed computer equipment company in connection with a variety of matters including SEC compliance, over $1 billion in public and private financing transactions, and a $600 million merger with a storage network products company
Representation of a Nasdaq-listed casual dining restaurant chain in a variety of matters including public and private securities offerings and SEC compliance matters
Representation of a privately held cosmetics/hair products company in connection with a $250 million sale to a German consumer brands conglomerate
Representation of a leading insurance industry software company in a variety of matters, including equity and debt financing and acquisitions
Representation of a privately-held credit card processing company in connection with its $125 million sale to a public software company
Representation of a regional chain of consumer appliance stores in a $400 million sale to a leading national retailer
Representation of a private equity portfolio company in numerous acquisitions in the radio and digital media industries

Education
J.D., Harvard Law School, 1989
A.B., Harvard University, 1986
magna cum laude
Bar Admissions State Bar of California

Awards & Recognition
Martindale-Hubbell Peer Review, AV Rating
Robert Steinberg, co-chair of JMBM's Mergers & Acquisitions Group, is a Finance Monthly "Deal Maker of the Year 2015" winner, for his involvement on behalf of WASH Multifamily Laundry Systems and its management in its acquisition by EQT Infrastructure II.