Louise Ann Fernandez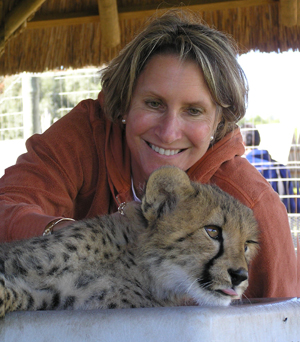 I have been at JMBM for over 25 years and have watched this firm grow from about 30 attorneys to its present size. Looking back, I was probably very naïve when I decided that I would like to start the Firm's labor practice. However, I was very lucky to find an energetic firm which wasn't caught up in convention and was willing to support me in building a department from scratch. There are not a lot of law firms that would show that kind of faith in a 32 year old attorney. Upon arrival all of the partners started working with me to see if they could introduce me to clients and support me in building the practice and recruiting talented attorneys. That energy and spirit is still here today.
The strength of any law firm is not in its name but in its people. We are all very different individuals but I have built many strong friendships and working relationships. The start of one of those friendships and close collaborations with Marta Fernandez, who has been with JMBM's Labor Department for over 15 years, came as the result of a mistake by a potential client. The client had been referred to me by someone whose name I didn't recognize; however they were seeking labor advice and I offered to assist. A day or so later after not hearing back, I called the client who sheepishly explained they had been referred to a female labor attorney named Fernandez in Century City and had since discovered that they had gotten the wrong Fernandez. Some years later when I met Marta, I decided that the best way to avoid the confusion was to hire my talented competitor.
One of the nice things about practicing labor law is that because labor problems often recur, particularly in tough economic times, you get to develop long standing client relationships. I am lucky to have worked with some wonderful clients and pride myself in developing strong ties with my clients -- many of whom I have worked with for several decades.
It is not a surprise to anyone who knows me that I love spending time on horseback and cooking -- and am often the person spending time petting the dog or cat at a social function.