An Nguyen Ruda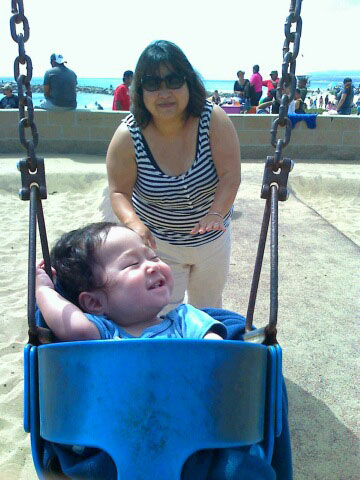 I joined JMBM in 2006 in the Labor & Employment Department. When I was 31 weeks pregnant with my first child, I went in for an ultra-sound and was admitted within an hour with preeclampsia. The only cure according to my doctor was emergency "baby removal." Jacob was born a few hours later at less than 3 lbs. When I woke up in recovery, I learned that my JMBM family had waited the entire evening in the hospital to make sure that the baby and I were both fine. That night, Jacob was diagnosed with a birth defect and had to undergo emergency surgery. After that, he was hospitalized for another 5 and a half months.
Through it all, I had the support of everyone at JMBM, but mostly I had the support the two best female role models ever -- my two bosses -- Luzann Fernandez and Marta Fernandez. Their support and guidance helped me through that difficult year. When I came back to work, I was given the time to transition into being a working attorney mom, which is no small feat.
You only had to walk into my department's war room to see JMBM's support for me as a working mom. Along with files, documents, and exhibits were Jacob's walker and his Graco play yard.