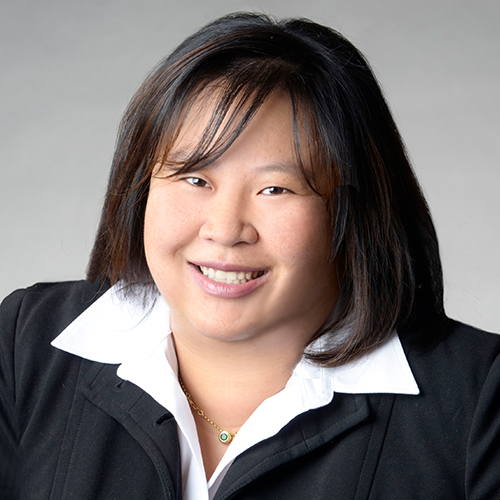 An Nguyen Ruda
Partner
An Nguyen Ruda is a Partner in the Firm's Labor & Employment department. An's practice includes litigation, advice and counseling, and administrative matters. An's practice philosophy is to develop long term relationships and to provide efficient, effective, and quality representation to clients--neither to over-litigate nor under-litigate any matter.
Healthcare Industry Highlights:
In 2014, obtained settlement and dismissal of a single Plaintiff case for a hospital after taking the case over from another firm on the eve of trial, within one week of engagement.
In 2014, obtained unpublished appellate court ruling in favor of a Hospital, affirming the good faith settlement of a wage and hour settlement of all patient care employees.
In 2014, obtained a dismissal with prejudice via a motion to dismiss in federal court of a single plaintiff case against a hospital.
In 2013, obtained one of lowest settlements in the state for a hospital in a wage and hour case with a class of registered nurses.
On a continuing basis, advises hospital system and stand-alone hospitals on employment termination and wage and hour matters, and reduces both litigation and budget costs for legal departments.
In 2012, represented hospital and hospital system in a wrongful termination action filed by a physician, and obtained judgment on the pleadings and dismissal by anti-SLAPP motion.
In 2012, obtained denial of class certification on class of non-exempt employees on unpaid overtime, waiting time, and Labor Code Section 226 claims.
Retail/Restaurant Industry Highlights:
In 2014, obtained favorable settlement for retailer (pending approval) of wage and hour class action of approximately 5,000 employees.
In 2012, obtained Summary Judgment on the issue of whether out-of-state paychecks issued to employees violates Labor Code Section 212 and Business and Professions Code 17200.
In 2012, obtained favorable settlement of split shift, minimum wage and other claims against restaurant chain.
In 2009, won summary judgment on behalf of individual defendant of a retailer sued on a retaliation claim.
Technology/Finance Industry Highlights:
In 2014, obtained a defense arbitration award in favor of client investment firm against a former C-Level Executive alleging discrimination and retaliation. Award has been confirmed by trial court.
In 2012-2014, obtained binding arbitration award against former plaintiff and counsel for breach of a settlement agreement. Specific performance, liquidated damages, and attorney's fees and costs awarded to client. Award confirmed at trial court level, and was affirmed by the Court of Appeal. This case resulted in one published Court of Appeal decision and one unpublished decision in the client's favor.
In 2012, obtained denial of class certification against software client in a wage and hour matter.
In 2010, obtained nuisance settlement of FACTA case where client's e-commerce exposure exceeded $100 million.
In 2009, won summary adjudication of punitive damages resulting in settlement of high exposure discrimination case.
High Net Worth Individuals/Domestic Employee Disputes Highlights:
In 2011, obtained six-figure recovery for high-profile client in arbitration on a cross-claim.
In 2011, successfully defended celebrity sued by nanny for unpaid overtime.
Provide concierge labor and employment advice for household staff, including the set-up and conversion of household staff to hourly employees, and provide policies and forms for litigation avoidance. Goals met: keeping high profile clients out of the press and courtroom.
Arbitration/Trial/Appellate Highlights:
Handled labor and employment arbitration, including 2014 employment arbitration resulting in defense award, and arbitrations resulting in six-figure recoveries for clients on cross-claims or commercial disputes.
On trial team of complex labor dispute involving one of the largest labor unions in the country tried in the Southern District of New York.
Defense judgment in bench trial for City of Orinda in U.S. District Court (Northern District) real property litigation involving 14th Amendment Equal Protection issues.
Defense judgment in bench trial for Whole Foods in Alameda County Superior Court on a breach of contract claim.
Drafted winning motion for summary judgment and responding brief affirmed in 2006 by Ninth Circuit Court of Appeals on whether Rowland v. Christian duty requires railroads to fence their rights-of-way.
Abboud v. Union Pacific R.R. Co., 2006 WL 147725 (9th Cir. 2006)(non-published).
Cohn v. Contra Costa Health Services Department and City of Orinda, 2005 WL 2171804 (N.D. Cal. 2005).
Kaufman v. Diskeeper Corporation, 229 Cal.App.4th 1 (2014)
Kaufman v. Diskeeper Corporation, 2014 WL 1665560 (2014)(unpublished)
Education
J.D., Santa Clara University School of Law, 2001
magna cum laude
B.A., University of California, Berkeley, 1997
with highest honors
Bar Admissions U.S. District Court, Northern District of California
U.S. District Court, Central District of California
U.S. District Court, Eastern District of California
U.S. District Court, Southern District of California