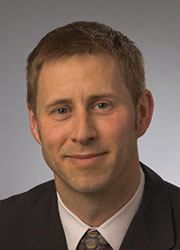 Scott N. Castro
Partner
SCastro@jmbm.com
Download VCard
Direct: 415.984.9618
Main: 415.398.8080
Fax: 800.849.9031

2 Embarcadero Center
5th Floor
San Francisco, California 94111
USA
Assistant
Nelia Urbina
415.984.9628

Scott Castro represents a range of clients, from the mining industry to renewable energy companies, in federal, state and local environmental and land use litigation and administrative matters. He has particular expertise in a range of regulatory areas, including NEPA, CEQA, federal and state endangered species laws, federal and state mining laws, the federal Clean Water Act, the Porter-Cologne Act, and common law claims. He also counsels clients in regulatory oversight, permitting, enforcement and compliance matters concerning proposed projects and ongoing operations.
Representative Experience:
Diamond Rock Project, Santa Barbara County: Successfully defended CEQA action in Superior Court and Court of Appeal, obtaining appellate court ruling (Save Cuyama Valley v. County of Santa Barbara (2013) 213 Cal.App.4th 1059) upholding Santa Barbara County Board of Supervisors' approval of Diamond Rock mining project.
Mining operations in Arizona, Nevada and Wyoming: Handled multiple entitlement and title due diligence matters.
Vested Rights Determination, Yuba Goldfields, Yuba County: Obtained first-ever determination of vested rights from State Mining and Geology Board ("SMGB") for Western Aggregates LLC's surface mining operation in Yuba County, covering over 4,000 acres and including reserves determined to amount to over one billion tons of materials.
Pacific Marine Industrial Corporation (then, subsidiary of Rolls-Royce Power Ventures), Saipan, CNMA: Represented PMIC against U.S. EPA enforcement action alleging multiple violations of RCRA and CWA relating to operation of cogeneration facility in Saipan. Successfully negotiated settlement and consent decree with EPA.
Roof Signage, City and County of San Francisco: Challenged City and County of San Francisco's efforts to rescind permits issued to client for its headquarters building on California Street in San Francisco. Appeal efforts led to negotiation of settlement before the Board of Appeals, allowing the client to maintain signs for eight-year period.
Soledad Canyon Sand and Gravel Mining Project, Los Angeles County: Successfully obtained and defended in federal trial and appellate courts multiple entitlements for Soledad Canyon Sand and Gravel Mining Project.
Multiple Mining Operators: Successfully sued the U.S. Fish and Wildlife Service's regarding a final rule designating critical habitat for the Peninsular Bighorn Sheep, resulting in the entry of a consent decree requiring the USFWS to re-evaluate critical habitat for the species.
Education
J.D., University of California, Hastings College of Law, 1997
M.S., Rutgers University Ecology and Evolution, 1994
B.A., Swarthmore College, 1992
Bar Admissions
State Bar of California
U.S. Supreme Court
U.S. Court of Appeals, Ninth Circuit
U.S. District Court, Central District of California
U.S. District Court, Northern District of California
U.S. District Court, Eastern District of California