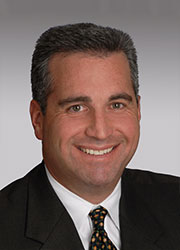 Kenneth A. Ehrlich
Partner
KEhrlich@JMBM.com
Download VCard
Direct: 310.785.5395
Main: 310.203.8080
Fax: 310.712.3395

1900 Avenue of the Stars
7th Floor
Los Angeles, California 90067
Legal Assistant
Pamela Johnson
310.203.8080 Ext: 6654
PJ2@JMBM.com
Ken Ehrlich represents clients in all aspects of environmental litigation, regulatory and administrative matters in state and federal courts and agencies, including CERCLA, RCRA, Clean Water Act, CEQA, Coastal Act, common law claims and related insurance coverage matters. He also counsels clients in regulatory oversight, enforcement, entitlement and compliance matters concerning project development, facility operations, redevelopment and expansion and the purchasing, leasing and selling of environmentally contaminated parcels. Mr. Ehrlich has significant experience resolving petroleum MTBE, water quality, Chromium-6, chlorinated solvent, perchlorate, toxic mold, asbestos, indoor air quality, lead paint, and Proposition 65 matters.
Representative Experience:
Lead counsel for Malibu area homeowners in various coastal protection and beach restoration matters involving creation and operation of Geologic Hazard Abatement District (GHAD), California Coastal Commission, State Lands Commission, Army Corps of Engineers and City of Malibu. Successfully resolved litigation involving alleged mile-long "berm." (Ken was interviewed by Larry Mantle on KPPC, Southern California Public Radio, on this restoration project.)
Lead counsel for owners of former landfill site in North Hollywood, operable Unit of San Fernando Valley Superfund Site.
Co-lead counsel in major limestone mine enforcement and expansion project involving BLM, California Department of Fish and Game, and other agencies.
Local counsel and a team coordinator for proposed liquefied natural gas (LNG) receiving and truck loading terminal at Port of Long Beach
Successfully litigated and resolved multiple CERCLA cost recovery actions, including matters relating to manufacturing facilities, smelters, landfills, aircraft and aerospace facilities, scrap metal recycling and dry cleaning facilities
Extensive experience in permitting and entitlement process for manufacturers, coastal areas, mine sites and quarries, and gravel operations, and landfills.
Successfully defended multiple clients in Clean Water Act citizens suit based on alleged violations of stormwater regulations.
Negotiated first EPA Region 9 "Bona Fide Prospective Purchaser" Agreement on behalf of national client.
Represented regional petroleum operator in MTBE administrative and litigation proceedings involving contaminated groundwater basin.
Represented multiple clients in CERCLA and RCRA Steering Committees and Joint Defense Groups.
Represented property developers in purchase and redevelopment of environmentally impaired parcels including numerous Superfund sites throughout California (including major ports) New York, Arizona, Oregon, Nevada, Washington, Massachusetts, and other areas.
Defended trusts and estate beneficiaries in multi-million dollar environmental contamination action arising from inheritance of significant parcel near Los Angeles International Airport.
Prosecuted multiple environmental insurance coverage actions against numerous national insurance companies.
Successfully obtained summary judgment orders forcing insurers to defend insureds against litigation, governmental agency orders and directives.
Education
J.D., Santa Clara University School of Law, 1990
B.A., University of California, Davis, 1987
magna cum laude
Bar Admissions
State Bar of California
Associations
Chair, Environmental Section of Los Angeles County Bar Association, 2000-2001
Los Angeles County Bar Association
Awards & Recognition
University of California Regent Scholar, 1983-87
Comments Editor, Santa Clara Law Review, 1989-90
Los Angeles Magazine's Southern California Super Lawyer, 2004-2013