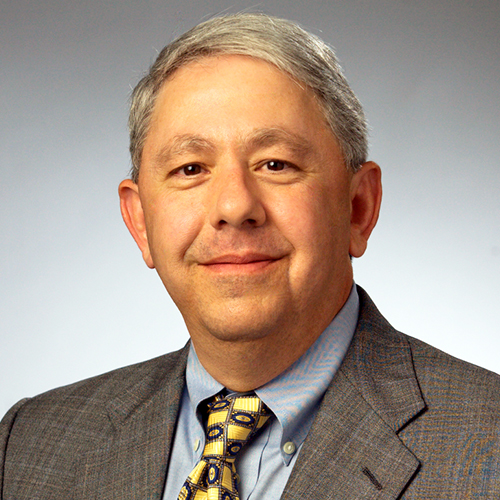 Joseph N. Demko
Partner
JDemko@jmbm.com
Download VCard
Direct: 415.984.9676
Main: 415.398.8080
Fax: 415.398.5584

2 Embarcadero Center
5th Floor
San Francisco, California 94111
Joe Demko is a trial lawyer with 34 years of experience who handles complex commercial business litigation. Unlike many commercial litigators, Joe has extensive trial experience. As a result, he knows how to pick a jury and effectively present complex issues to jurors. Recent trials and arbitrations involve real property disputes, breach of contract, breach of fiduciary duty, fraud, fraudulent transfers, elder abuse, successor liability and California Commercial Code Articles 4, 9, 10 and 11 cases. Joe's experience includes cases filed in state, federal and bankruptcy courts as well as binding AAA and JAMS arbitrations.
He is a senior member of JMBM's Litigation Group, which is recognized by U.S. News & World Report / Best Law Firms® with a Metropolitan First-Tier Ranking (San Francisco) for Commercial Litigation, Bankruptcy Litigation, Bankruptcy and Creditor Rights/Insolvency and Reorganization Law.
Representative Experience:
After a four week jury trial in which plaintiff claimed $77.5 million in damages, obtained a defense verdict in favor of client, a former board of director member, on claims of breach of fiduciary duty owed to the corporate plaintiff.
After a 30 day trial, jury verdict rendered for client for over $4.5 million for breach of contract and over $9.2 million on fraudulent transfer claims. Affirmed on appeal.
In a week-long non-jury trial involving bonded stop notice claims and mechanics liens, obtained defense verdict for client. Attorneys' fees awarded to client against plaintiff of approximately $500,000.
Successfully defended client against allegations of fraud and mutual mistake in a week-long trial against a borrower/guarantor seeking to set aside guarantees and deeds of trust on real property securing commercial loans.
After a two-week trial, successfully defended client and obtained finding that client was not the successor-in-interest to a company which the client acquired and successfully defended the cross-complaint that alleged the transfer of assets from the acquired company to client was a fraudulent transfer. Client also defeated claim as the alter egos of the acquired company. Affirmed on appeal.
Represented a lender in a trial in bankruptcy court to confirm a Creditor's Plan of Reorganization and defeated the Debtor's Plan of Reorganization in a Chapter 11 case filed by a hotel located in the Monterey Peninsula.
Obtained a defense arbitration award and attorneys' fees award of $350,000 after a three week binding arbitration where claimant alleged fraud by client in sale of 200-unit apartment complex. Award confirmed by the trial court.
Represented a secured lender in expedited JAMS arbitration securing client's right to foreclose on its bond collateral. Attorneys' fees were also awarded in client's favor.
Obtained a $20 million deficiency judgment on behalf of client against defendants. Obstacles during the five years of litigation included a series of cross-complaints filed by the defendants and the refusal to testify based on assertions of the Fifth Amendment privilege.
Represented a personal property leasing company in breach of contract/fraud action involving the purchase of a $100 million portfolio of equipment leases from a Fortune 500 manufacturer of copy machines; issues in case related to servicing of the leases, accounting issues and the propriety of chargebacks in the remittances to the purchaser.
Represented the Federal Savings and Loan Insurance Corporation in the underlying litigation and the appeal reported as FSLIC v. Gemini Management 921 F.2d 241 (9th Cir. 1990) involving application of the D'Oench doctrine.
Represented Trans Pacific National Bank in the underlying action reported In Re: Kong 196 B.R. 167 (N.D.Cal. 1996) involving a claim of preferential transfers under the Bankruptcy Code.
Represented secured lender in the underlying litigation and appeal reported as Knox v. Phoenix Leasing Incorporated 29 Cal.App.4th 1357 (1994) involving the application of the doctrine of unjust enrichment to the priorities established under Article 9 of the Commercial Code. Adverse trial court decision reversed on appeal with instructions to trial court to enter judgment in client's favor.
Represented a secured lender in a breach of contract and fraud lawsuit involving interpretation of agreement to provide $3 million of construction financing. After extensive discovery, successfully obtained summary adjudication of numerous causes of action resulting in settlement for costs of defense.
Represented client in lawsuit against its former attorneys for legal malpractice resulting from documentation of real and personal property secured loans by which a winery was financed. After deposition discovery, case settled at mediation for over $1 million.
Represented client in California Business & Profession Code § 17200 case brought by numerous vendors claiming unfair business practices in connection with the check clearing process. After extensive law and motion practice and discovery, case dismissed by plaintiffs for waiver of costs.
Represented bank in action brought by company to recoup over $2 million embezzled by company's former employee from employer's checking account. After discovery, negotiated favorable settlement.
Education
J.D., Duquesne University School of Law, 1980
cum laude
B.A., University of Scranton, 1977
magna cum laude
Bar Admissions
State Courts of California
State Courts of Pennsylvania, Inactive
U.S. District Court, Western District of Pennsylvania
U.S. District Court, Northern District of California
U.S. District Court, Central District of California
U.S. District Court, Eastern District of California
U.S. Court of Appeals, Ninth Circuit
U.S. District Court, Colorado
Associations
Member, Litigation Section, State Court Rules Committee (North), State Bar of California, 2003
Member, Litigation Section, Rules and Legislation Committee, State Bar of California, 2004-2005
Awards & Recognition
Northern California "Super Lawyers," 2013-2015
Recognized as one of The Best Lawyers in America®, 2014-2016
Martindale-Hubbell Peer Review, AV Rating: Creditors' Rights, Litigation, Distressed Assets and Real Estate
Duquesne Law Review, 1979-1980