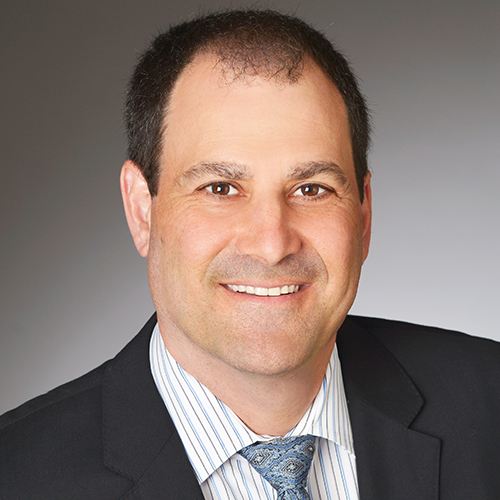 Jeffrey D. Goldman
Partner, Entertainment Litigation Group Chair
JGoldman@JMBM.com
Download VCard
Direct: 310.785.5386
Main: 310.203.8080
Fax: 866.297.8774

1900 Avenue of the Stars
7th Floor
Los Angeles, California 90067
Assistant
Roberta Franchimone
310.203.8080 Ext: 6602
RF2@JMBM.com
Known for "litigating some of the most complex copyright cases in the entertainment industry" and finding creative solutions to difficult legal problems (Daily Journal, 2013), Jeff's practice focuses on infringement, ownership, and contract disputes involving copyrights and trademarks. Perennially recognized as one of California's top 75 intellectual property litigators (Daily Journal, 2010, 2011, 2012, 2013), Jeff has also been listed among 100 of the nation's top copyright litigators (Legal 500, 2007), and has been named a Southern California "SuperLawyer" (recognizing the top 5 percent of practicing attorneys) for 10 consecutive years (Thomson Reuters, 2004-2013). In the last several years, Jeff has served as lead counsel in significant copyright litigation on behalf of the world's four largest record companies, three largest music publishing companies, largest beverage company, and largest technology company.
Jeff's cases have figured prominently in the development of modern intellectual property law, resulting in more than 100 published judicial decisions. A sampling of such decisions can be found here. In particular, Jeff frequently litigates cases of first impression applying traditional copyright and contract law to new technologies. By way of example:
Whether class action treatment is appropriate for recording artists' claims that digital downloads and ringtones are subject to different contractual royalty provisions than traditional media such as CDs and cassettes. Ridenhour v. UMG Recordings, 2012 WL 463960 (N.D. Cal. 2012).
Whether works first uploaded abroad on the Internet are foreign or United States works for purposes of the Copyright Act's registration requirement. Kernel Records Oy v. Mosley, 794 F. Supp. 2d 1355 (S.D. Fla. 2011), aff'd on other grounds, 694 F.3d 1294 (11th Cir. 2012).
Whether an email is a "writing" sufficient to validate an assignment of copyright. Hermosilla v. Coca-Cola Co., 446 Fed. Appx. 201 (11th Cir. 2011).
Whether the Digital Millennium Copyright Act exempts a website from liability for facilitating consumers' transmission of infringing material to mobile phones. Arista Records, LLC v. Myxer, Inc., 2010 U.S. Dist. LEXIS 90633 (C.D. Cal. 2011).
Whether an Internet search engine is liable for displaying and linking to infringing material. Perfect 10, Inc. v. Amazon.com, Inc., 508 F.3d 1146 (9th Cir. 2007).
Whether the creation and sale of MP3 files is covered by a recording artist's grant of copyright ownership to a record company. Silvester v. Time Warner, Inc., 763 N.Y.S.2d 912 (N.Y. 2003), aff'd, 787 N.Y.S.2d 870 (N.Y. 2005).
The seminal case establishing secondary liability for facilitating infringement over the Internet. A&M Records, Inc. v. Napster, Inc., 239 F.3d 1004 (9th Cir. 2001), for which Jeff was awarded an Honorary Gold Record by the Recording Industry Association of America, one of just a handful of litigators to receive such an honor.
Jeff also handles all forms of traditional intellectual property litigation. He prosecutes infringement claims, including complex physical goods anti-piracy actions, and defends clients against infringement claims and in royalty disputes involving copyrighted works. Jeff also represents his clients in all types of civil litigation, including class action defense, contract disputes, libel and slander cases, right of publicity claims, and antitrust matters.
Education
J.D., University of California, Hastings College of Law, 1991
B.A., Economics, University of California, Los Angeles, 1988
Bar Admissions
State Bar of California
U.S. Court of Appeals, Second Circuit
U.S. Court of Appeals, Sixth Circuit
U.S. Court of Appeals, Ninth Circuit
U.S. Court of Appeals, Eleventh Circuit
U.S. District Court, Central District of California
U.S. District Court, Northern District of California
U.S. District Court, Eastern District of California