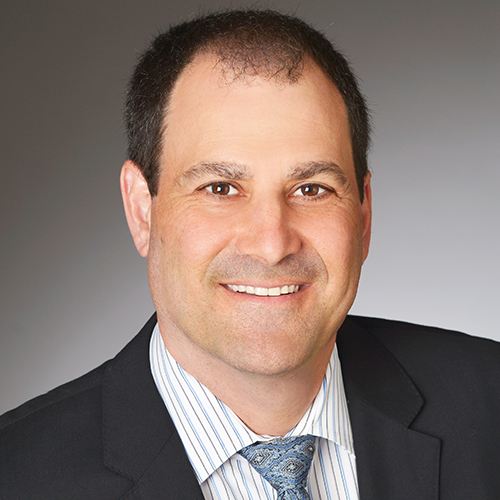 Jeffrey D. Goldman
Partner, Entertainment Litigation Group Chair
JGoldman@jmbm.com
Download VCard
Direct: 310.785.5386
Main: 310.203.8080
Fax: 866.297.8774

1900 Avenue of the Stars
7th Floor
Los Angeles, California 90067
Assistant
Roberta Franchimone
310.203.8080 Ext: 6602
RF2@jmbm.com
Jeff is known as a "high-powered intellectual property litigator" (Daily Journal, 1/8/2015) and a "key figure in numerous high-stakes intellectual property fights" who has litigated "some of the most complex copyright cases in the entertainment industry." Variety cites him as one of the nation's 22 premier entertainment litigators. He is also one of 15 attorneys to be named one of California's top intellectual property litigators in each of the past six years by the Daily Journal. In 2015, he is one of just three attorneys to receive both honors. He has been listed among 100 of the nation's top copyright litigators by Legal 500, and named a Southern California "SuperLawyer" (recognizing the top 5% of practicing attorneys) for twelve consecutive years (2004-2015) by Thomson/Reuters.
Jeff's clients have included all of the world's largest record companies and music publishing companies; the world's largest technology company, beverage company, and electrical supply company; leading motion picture studios, content distributors, and publishers; and some of the world's most iconic actors, directors, recording artists, producers, and athletes. He has litigated cases against the world's largest airline, search engine, toy company, and e-commerce retailer, as well as against some of the world's largest drug companies, automakers, and entertainment conglomerates. Jeff's cases have figured prominently in the development of modern entertainment and intellectual property law, resulting in more than 100 published judicial decisions, which have been cited in more than 10,000 other judicial decisions.
Jeff has particular experience in the music industry, having litigated hundreds of cases for music clients. For his work on the Napster copyright infringement case, he was awarded an Honorary Gold Record by the Recording Industry Association of America, among only a handful of litigators to receive such an honor.
With decades of experience as a general civil litigator, Jeff also represents his clients in all types of litigation, including class action defense, complex contract and business disputes, First Amendment issues, antitrust matters, and appeals.
Education
J.D., University of California, Hastings College of Law, 1991
B.A., Economics, University of California, Los Angeles, 1988
Bar Admissions
State Bar of California
U.S. Court of Appeals, Second Circuit
U.S. Court of Appeals, Sixth Circuit
U.S. Court of Appeals, Ninth Circuit
U.S. Court of Appeals, Eleventh Circuit
U.S. District Court, Central District of California
U.S. District Court, Northern District of California
U.S. District Court, Eastern District of California