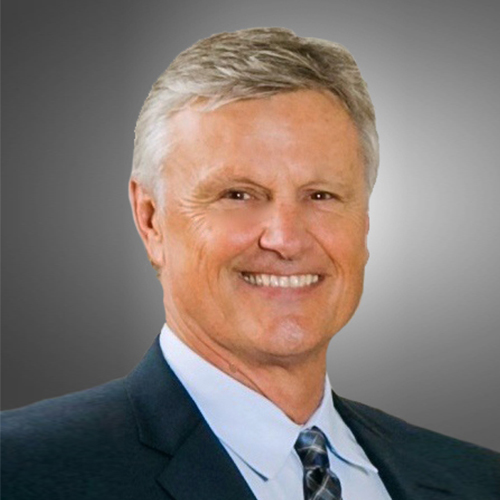 Daniel M. Grigsby
Of Counsel, Chairman, National Sports Law Group
DGrigsby@jmbm.com
Download VCard
Direct: 310.201.3587
Main: 310.203.8080
Fax: 310.203.0567

1900 Avenue of the Stars
7th Floor
Los Angeles, California 90067
Assistant
Troi McClenton
310.203.8080 Ext: 6699
TM@jmbm.com
Sports Law
Dan Grigsby is Chairman of the firm's National Sports Law Group, and has a broad business transactions practice, particularly for clients in the sports, entertainment, media and intellectual property industries. His sports industry clients include major league and minor league professional sports teams and leagues, sports industry corporate sponsors and partners, and clients involved in virtually all aspects of professional sports. Representative clients include, or have included, the Los Angeles Lakers (NBA), Los Angeles Sparks (WNBA), Los Angeles D-Fenders (NBA Development League), Chris Hansen and SK Sports, LLC, Quiksilver, San Diego Gulls, Contemporary Services Corporation, Landmark Event Staff, the Culver Ice Arena, M & T Bank (in its naming rights deal for the Baltimore Ravens' Stadium), the West Coast Hockey League, Continental Indoor Soccer League, Association of Volleyball Professionals, Pro Beach Volleyball Players Association, the Throwback Football League, Forum Boxing, Roller Hockey International, Mandalay Sports Entertainment, Proactive Sports Management, ArenaWorks Entertainment, TGA Sports, Broadway Federal Bank, Velocity Sports, Kia Motors, Kawasaki, and numerous others.
Entertainment Law
Dan also represents, or has represented, entertainment industry clients such as actor/producer/director Kevin Costner, TIG Productions, TIG Films, Treehouse Films, actor and producer Faye Dunaway, Quiksilver Entertainment, Warren Lieberfarb & Associates, Black&White Productions, Swing Vote Productions, Open Range Productions, Horizon Productions, The One Productions, Long Ride Home Productions, Dances with Wolves Productions, Explorer's Guild, Torque Film Fund, Quantum Media Fund, Crossroads Media, Equilibrium Entertainment, Master Class Productions, Unison Global/JamChops, writer/producer Mark McJimsey, Hammer Productions, Avenue Entertainment, Imagination Entertainment, Entertainment Media Ventures and its principal, Sandy Climan, Pentacom Productions, Wheeler/Sussman Productions, drummer Travis Barker, singer/songwriter/musician Max Morgan, composer/songwriter/music producer Tom Bahler, and top executives at major motion picture studios.
Business Transactions
Dan also represents, or has represented, corporate clients such as Quiksilver, Toshiba, Warren N. Lieberfarb & Associates, Advanced Cell Technology, Westpac Resources, Hammer International Foundation, Entertainment Media Ventures, Steppingstone Ventures, Gristmill Ventures, Entertainment Investment Group and Entertainment Investment Advisors, Centre Palisades Venture Fund, 144 Venture Fund, Standard Capital, American Realty Advisors, Precision Dynamics Corporation, DKP Designs, Dunbar Enterprises, and others.
Dan has served on panels and spoken on sports and entertainment topics, and previously taught Sports and the Law at Whittier College School of Law.
Representative Experience:
Representing the Los Angeles Lakers in numerous player, coaching, broadcaster, front office personnel, sponsorship, financing and other contract negotiations and transactions.
Represented the WNBA's Los Angeles Sparks from their inception through sale to an investment group.
Represented the Lakers and Sparks in negotiations to leave the Forum Arena in Inglewood, California and move to the Staples Arena in downtown Los Angeles.
Represented M & T Bank in stadium naming rights deal for the Baltimore Ravens' Stadium and also in sponsorship arrangements with the Buffalo Bills.
Represented the Forum Arena in naming rights deal with Great Western Bank.
Represented Mandalay Sports and the Dayton Dragons in stadium naming rights deal with Fifth Third Bank.
Represented the Pro Beach Volleyball Players in negotiating a new player's contract with the Association of Volleyball Professionals.
Represented Toshiba Corporation in negotiations with major motion picture studios to support and promote HD DVD format for high-definition DVD.
Represented TIG Productions, Open Range Productions, Black&White Productions, Swing Vote Productions, Treehouse Films, Quiksilver Entertainment, The One Productions, Master Class Productions, Equilibrium Entertainment, and numerous other film and television production companies in acquisition, development, financing, production, distribution and exploitation of major theatrical motion picture and television projects.
Education
J.D., Whittier College, 1981
cum laude
B.A., University of California, Los Angeles, 1977
Bar Admissions State Bar of California

Associations
Member, Sports Lawyers Association
Member, American Bar Association's Forum Committee on Entertainment and Sports
Former Member, Whittier Law Review
American Bar Association
Los Angeles County Bar Association