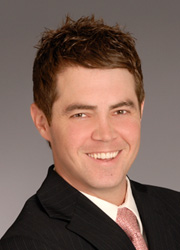 Brian Yates
Associate
BYates@jmbm.com
Download VCard
Direct: 310.712.6840
Main: 310.203.8080
Fax: 310.712.3340

1900 Avenue of the Stars
7th Floor
Los Angeles, California 90067
USA
Assistant
Roberta Franchimone
310.203.8080 Ext: 6602
RF2@jmbm.com
Brian Yates is an associate in the Firm's Litigation Department and Sports Law Group. Brian represents clients in high-profile litigation ranging from copyright infringement and breach of contract to royalty disputes and film financing. Representative clients include major record and publishing companies, Key Brand Entertainment, Aramid Entertainment Fund, Coca-Cola, Morgan Creek Productions, Kevin Costner, TIG Films and Cloud Ten International. In addition to his litigation experience, Brian advises companies and individuals on issues such as copyright ownership, fair use, clearances, recording agreements, and all types of agreements related to the production of motion pictures and television.
Brian also represents sports industry clients, such as Quiksilver and the Los Angeles Lakers, in connection with a broad range of issues including compliance with league rules and international, federal and state laws governing promotions, contests and sweepstakes, liability issues, sponsorship agreements and athlete agreements. He has also represented Major League Baseball teams including the Los Angeles Angels of Anaheim, Los Angeles Dodgers, Atlanta Braves, Toronto Blue Jays, Texas Rangers and Cincinnati Reds in player salary arbitrations and contract negotiations.
Representative Experience:
Represented several major record labels in litigation concerning the use of hundreds of sound recordings on a major daytime talk show.
Represented a major record company in a series of putative class actions concerning the contractual royalties payable for sales of digital permanent downloads and ringtones.
Represented a record label and Coca-Cola in connection with copyright claims arising from Coca-Cola's 2010 World Cup advertising campaign.
Represented Key Brand Entertainment in an arbitration related to the sale of certain theaters in Toronto, Canada.
Represented Key Brand Entertainment in litigation involving the sale of theaters in the United Kingdom.
Represented Aramid Entertainment Fund in litigation involving a $500 million motion picture slate financing deal.
Represented an independent production company in a royalty accounting dispute with a major distributor.
Education
J.D., Yale Law School, 2005
B.A., University of Southern California, 2001
Bar Admissions
U.S. Court of Appeals, Ninth Circuit
U.S. District Court, Central District of California
U.S. District Court, Northern District of California
Associations
American Bar Association
J. Reuben Clark Law Society
Awards & Recognition
Phi Beta Kappa
President, Yale Entertainment and Sports Law Association
Recognized as a Southern California "Rising Star" by Los Angeles Magazine, 2009-2011, 2015