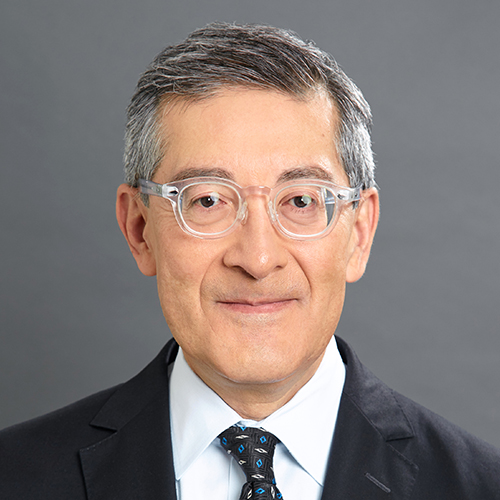 Anthony Pacheco
Partner, Chair, Corporate Defense and Investigations Group
Pacheco@jmbm.com
Download VCard
Direct: 310.785.5309
Main: 310.203.8080
Direct: 949.623.7250

1900 Avenue of the Stars
7th Floor
Los Angeles, California 90067
USA
3 Park Plaza #1100
Irvine, California 92614
USA
Anthony Pacheco is keenly focused on his clients' business objectives, and committed to minimizing the disruptive effects of civil and criminal litigation and regulatory inquiries upon their businesses. Public and private companies, non-profit entities, senior executives, high-net worth individuals, and others rely on his skills as an effective crisis strategist and advisor, as well as an accomplished trial lawyer. He is a recognized expert in white collar criminal defense.
Anthony is the Chair of JMBM's Corporate Defense and Investigations Group, which received a First-Tier ranking on the 2013 "Best Law Firm" list by U.S. News & World Report / Best Lawyers®. Anthony has consistently been identified by California Lawyer as one of the "Best Lawyers In America" and as a "Southern California Super Lawyer."
Anthony represents clients in a wide array of circumstances, including in criminal, quasi-criminal, civil, regulatory, administrative, and parallel proceedings. Anthony has handled over 100 internal investigations and managed sensitive public relations issues. He has substantive experience with wire and mail fraud, securities and financial fraud, insider trading, campaign finance, environmental crimes, tax, antitrust, defense contractor fraud, healthcare fraud and abuse, kickbacks and anti-corruption, bank fraud, money laundering, RICO, and other white collar criminal matters.
Anthony advises brokerages, banks, publicly-traded companies, municipalities, studios, post-production companies, healthcare facilities, political figures, high-level executives, doctors, lawyers, and other individuals in Grand Jury, SEC, FINRA, NYSE, NFA, CFTC, AAA, JAMS, ADR Services, Special Master, MTA, Special Committee, and state and federal judicial proceedings and trials. He also serves as counsel to multi-national corporations and individuals in international criminal matters (amnesty from prosecution, information requests and extradition matters). Anthony has handled internal investigations (including anti-corruption, employment, theft of trade secrets and intellectual property, and tax matters) in various areas throughout China, Mexico, Russia, and Germany. Anthony regularly assists clients in implementing effective compliance policies and procedures, particularly in highly-regulated industries. He represents clients in a variety of matters involving the Foreign Corrupt Practices Act, the UK Bribery Act, and the California Transparency in Supply Chains Act. Anthony has been appointed by the Los Angeles Superior Court to serve as a Monitor to assure compliance with a stipulated injunction and order in a precious metals matter.
A former Assistant U.S. Attorney for the Central District of California, Anthony participated in all aspects of federal criminal prosecution, including numerous federal jury trials. He represented the United States in international proceedings, including the extradition of fugitives from foreign states, and served as a Commissioner for Mutual Legal Assistance Treaty Requests and Letters Rogatory. Anthony lectured at the Trial Advocacy Institute and at the Attorney General's National Advocacy Center, which provides training in criminal practice and trial advocacy to prosecutors throughout the United States and its territories. He also lectured on numerous occasions at the Federal Bureau of Investigation, Immigration and Naturalization Service, the Southern California Drug Task Force, and the Bureau of Land Management regarding the enforcement of federal criminal laws and criminal procedure. Anthony also addressed a delegation of judges and prosecutors from the People's Republic of China regarding the American criminal justice system, and to prosecutors from South Korea regarding American criminal procedure.
Anthony served four years on the Los Angeles Board of Police Commissioners (the last two as its President). In this capacity, he was the highest ranking official in LAPD and had a five-star rank. As President of the Los Angeles Board of Police Commissioners, Anthony's responsibilities included:
Oversight of LAPD's $1.3 billion budget, approximately 10,000 officers, and 3,000 civilian employees
Review of all categorical uses of force, including officer-involved shootings and in-custody deaths
Management of a staff of more than 90 members including administrators, analysts, sworn officers and investigators
He spoke extensively in the media and to community groups on issues concerning policing in Los Angeles
Los Angeles Mayor Antonio Villaraigosa said, "As a private citizen going above and beyond the call of duty - standing shoulder-to-shoulder with the cops on the beat - Anthony has redefined what it means 'to protect and to serve' the people and communities of Los Angeles." Anthony remains active in City affairs.
Given his legal and public experience and background, Anthony is frequently called upon as a commentator for television, radio, print and on-line media sources and is a sought after speaker and author.
Education
J.D., University of Michigan Law School, 1986
B.A., Princeton University, 1983
(American Studies Program with distinction)
Bar Admissions
State Bar of California
Awards & Recognition
President, Los Angeles Board of Police Commissioners, 2007-2009

Member, Los Angeles Board of Police Commissioners, 2005-2007

Best Lawyers in America 2009-2015
Southern California Super Lawyers 2007-2015 (Business Edition, 2014)
Interviewed for Law360's "Minority Powerbroker" column, 2014
First-Tier ranking, 2013 "Best Law Firm" list by U.S. News & World Report / Best Lawyers®
Lawdragon "3000 Leading Lawyers in America" 2010
Pasadena Magazine, Top Attorney 2010-2012
Various Los Angeles City Council Commendations for Community Service and Leadership
Special Commendation by the Korean American Federation for Community Leadership
Distinguished Service Medal, Los Angeles Board of Police Commissioners' Highest Award
Honoree, Mary Magdalene Project 2009 Legendary Hollywood Gala
Certificate of Appreciation, Belgium Law Enforcement (Kijkswacht)
Los Angeles County Sheriff's Department Award
Southern California Drug Task Force Excellence Award
U.S. Attorney's Office Superior Sustained Performance Awards
Published Opinions
United States v. Nguyen, 81 F.3d 912 (9th Cir. 1996) (credit cards possessed by defendant were "access devices" within meaning of statute)
United States v. Ferguson, 676 F.3d 260 (2nd Cir. 2011) (convictions vacated where district court abused its discretion in admitting stock price data)